Hire Web Developers to Your Remote R&D Office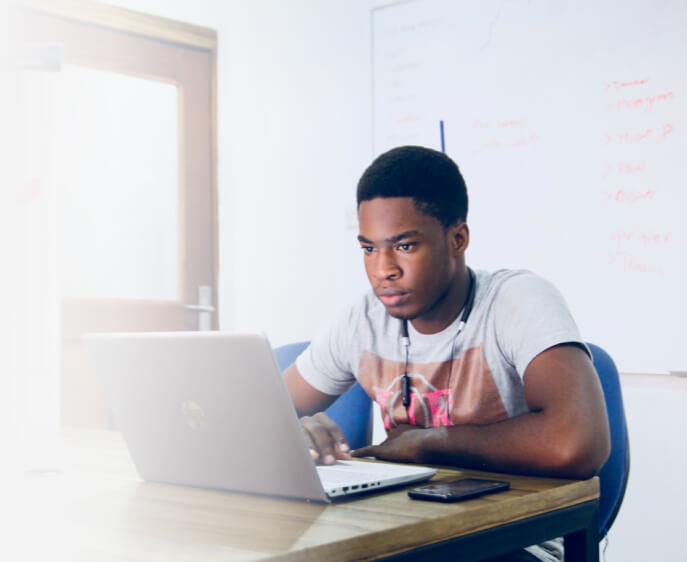 Why outsource your project to third-party developers if you can build a team dedicated entirely to your company? With Bridge as your partner, you can open your own offshore R&D center hassle-free. We manage everything – from legal to accounting – allowing you to concentrate on your project.
Team. Office. Operations – Everything is under your control
Unlike "renting" developers from outsourcing vendors, Bridge hires them as your full-time remote team. We keep you in control of everything: people, office, expenses, and, most importantly, your IP rights.
Hire top web developers and manage them remotely with our robust online platform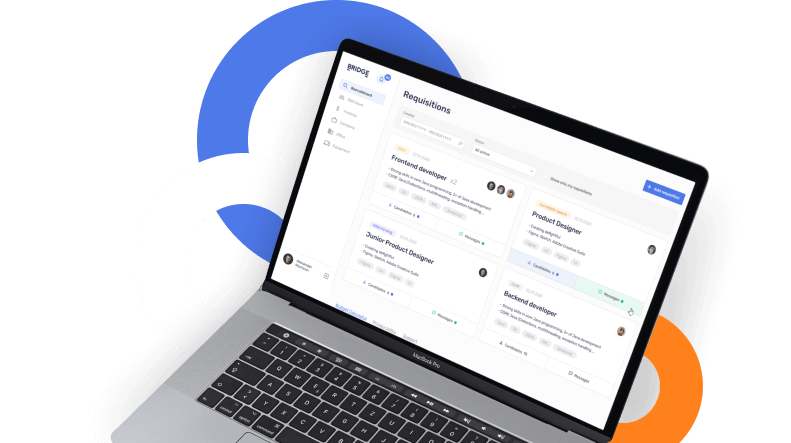 Find web developers with the expertise you need. Extend your web development team easily
With access to thousands of skilled developers in Ukraine, Argentina, and Mexico, Bridge can hire web developers for projects of any type and difficulty.
With Bridge, you can recruit backend developers specialized in any web development language and framework. We select the candidates based on your precise project requirements.
Hire front-end developers
Bridge can help you find the most sought-out front-end developers. Angular, React, full-stack JavaScript – let us know who you're looking for, what skills these candidates must have, and what technologies they should know. 
Teaming up with Bridge can accelerate your hiring campaigns. But that's not the only thing we offer. Here's what you get by joining forces with us:
Find out more about hiring a dedicated web developer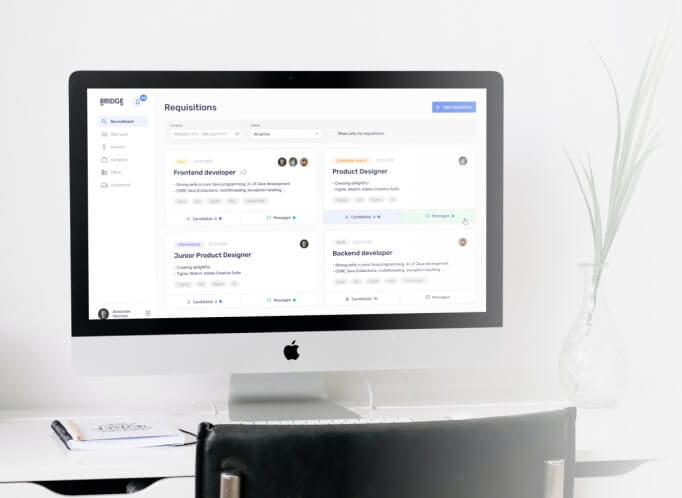 Bridge vs web developer outsourcing. What's best?
As an alternative, you can outsource web developers for your project. But, will you benefit from it in the long term? Here are some benefits to compare Bridge with outsourcing vendors:
How much does it cost to build a web development team?
Use our budget calculator to discover the salaries of mobile app developers in our remote locations.
Check out who else we can help you hire.
Hire mobile app developers
Hire full-stack developers
Hire machine learning engineers
Frequently asked questions
Below we made a list of questions regarding hiring web developers. If you can't find your question, send it to us via email. We're always happy to help you.