Elixir Web Development – Your Own Team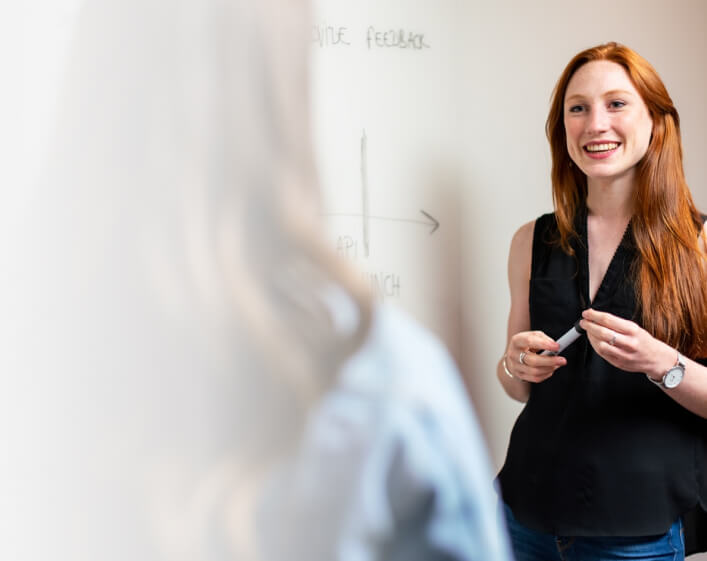 Looking to hire Elixir developers? With Bridge, you can accelerate your hiring campaign and open your own branded remote R&D office abroad. On top of helping you build a remote team, Bridge can handle everything from legal to accounting.
Why hire Elixir engineers with Bridge?
Compared to outsourcing vendors, Bridge offers you the opportunity to open your own offshore development center. Erlang and Elixir – you can hire any programmer with Bridge and manage your business operations using our online platform.
Our intuitive platform allows you to hire the best Elixir developers and manage your business operations with only a few clicks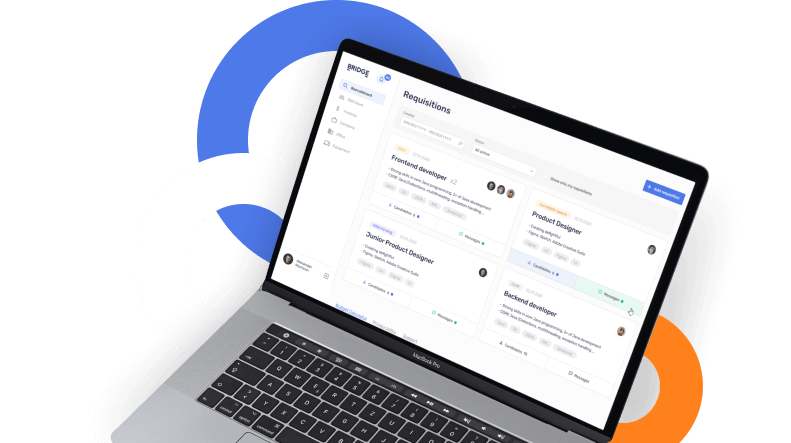 Highly skilled Elixir engineers with the expertise you need
Despite being new, many companies (Discord, Adobe, Slack, Pinterest) chose Elixir for their products. The combination of high concurrency and low latency makes this programming language an excellent choice for building scalable applications. If you're planning to develop an Elixir project or already doing it, Bridge will help you scale your engineering capacity.
If you have a heavily trafficked website or want to develop an application that can handle thousands of concurrent users, Elixir is one of the best options. Also, apps written in Elixir have better maintainability. We can help you hire a remote team of dedicated Elixir developers for your high load solutions within a very short time.
Phoenix custom software development
Phoenix is an Elixir framework that is getting more and more popular. It's easy to see why. With Phoenix, you can build rich and high-performance web applications that scale without any problems. Because Phoenix can handle real-time requests with huge amounts of traffic, it's perfect for building messaging applications.
Software development methodologies
Elixir developer skills required to build a project
If you're looking to hire a web developer specialized in Elixir, but don't know how to get started, on the left, you can see the skills that Elixir developers need. Or you can check out our guide on hiring Elixir developers below.
Build a team and get all your operational needs covered
As your business partner, we help you set up and run your business overseas. Our services include recruitment, office management, legal and accounting.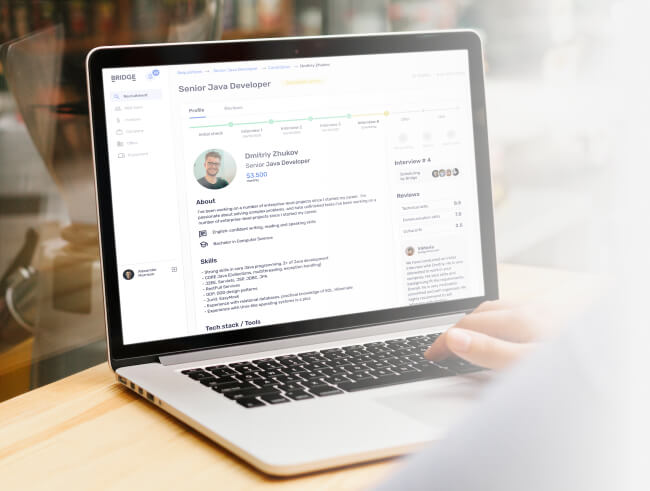 How is Bridge different from Elixir developer outsourcing?
Outsourcing is considered one alternative for quick and cost-effective hiring. But is it better than Bridge in the long-term? Below are some features, which will allow you to see the benefits of having an offshore development center with Bridge as opposed to outsourcing.
How much does it cost to build an Elixir development team?
Use our budget calculator to learn the salaries of software engineers in our remote locations.
Check out who else we can help you hire.
Hire full-stack developers
Hire AI and machine learning experts
Frequently asked questions
Below is a list of questions regarding hiring Elixir developers. Didn't find your question? Feel free to send it to us. We will get back to you within 24 hours.