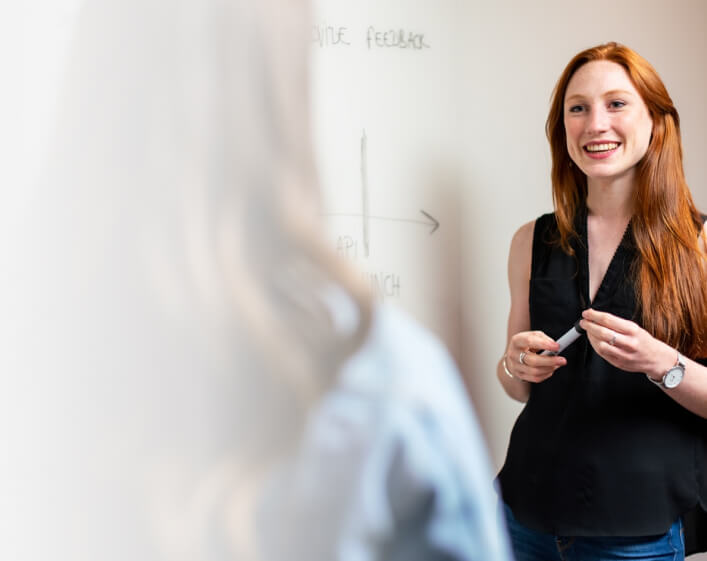 Need a Node.JS developer? With Bridge, you can hire an entire team of developers to build your software projects. We help you hire the best candidates, open a remote R&D center overseas, and take care of the operational burden.
Have Bridge handle your remote software development office
Unlike outsourcing vendors, we don't offer Node.JS development services. What we do instead is help you open your own offshore R&D office with dedicated Node.JS developers hired abroad. We also help with legal, taxes, payroll, accounting, and more so you could focus on your software projects. 
Get a Node.JS development team and manage your business operations with a few clicks.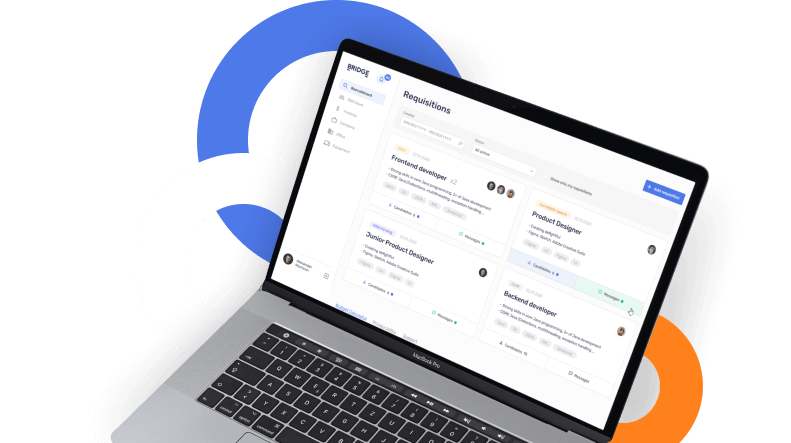 Experts in Node.JS according to your project requirements
Whether you need to develop web applications or a video streaming platform, we select the best candidates based on your project's needs.
Node.JS is a perfect technology for building real-time web applications such as video broadcasting. It's light, scalable and fast. Companies like Netflix and PayPal use Node.JS in their products. With Bridge, you can hire remote Node.JS developers with expertise in your niche.
Need a backend for your mobile app? Node.JS can pair it with React Native, Java (for Android), Swift, Flutter, and Ionic. If you need an entire mobile app development team, with programmers specialized in other technologies, we can hire them all quickly.
Node.JS full-stack developer
With Node.JS you can build your entire web app in JavaScript, front to back. With Bridge, you can find the best full-stack JavaScript web developers overseas who know how to develop both client and server software. 
Node.JS developer skills you need to build a project
Take a look at some of the skills we primarily look at when selecting Node.JS candidates for our clients' projects. Below, you can also check out our developer hiring guide.
Why Bridge is a great solution for your business
If you need to hire a dedicated team of Node.JS web developers with the right level of expertise for your long-term project, Bridge is the perfect provider. Take a look at our services below: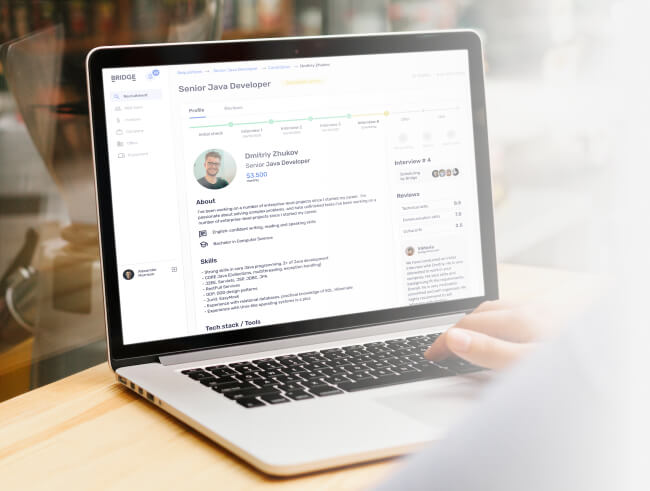 Bridge vs outsourcing Node.JS developers. Which one is better?
As an alternative way to hire software developers, you can collaborate with outsourcing companies. But will it be better for your project? Take a look at some of the characteristics below to see for yourself:
How much does it cost to build a Node.JS team?
Use our budget calculator to learn the salaries of software engineers in our remote locations.
Check out who else we can help you hire.
Hire Android app developers
Frequently asked questions
Below you can find some of the most frequently asked questions about hiring Node.JS developers. Didn't see your question? Feel free to send us an email and we'll get back to you within one business day.