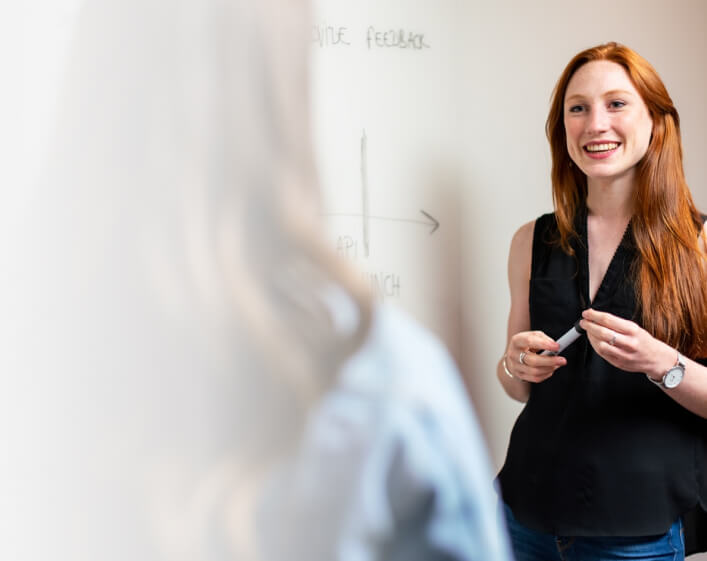 Looking for Rust developers? With Bridge you not only get to hand pick top global talent, you can also open your own office abroad.
We help tech companies open offices abroad and handle hiring, legal, taxes, HR, and payroll. With our web platform, you can access your remote operations online and handle everything in a few clicks.
Our intuitive platform allows you to hire the best Rust developers and manage your business operations with only a few clicks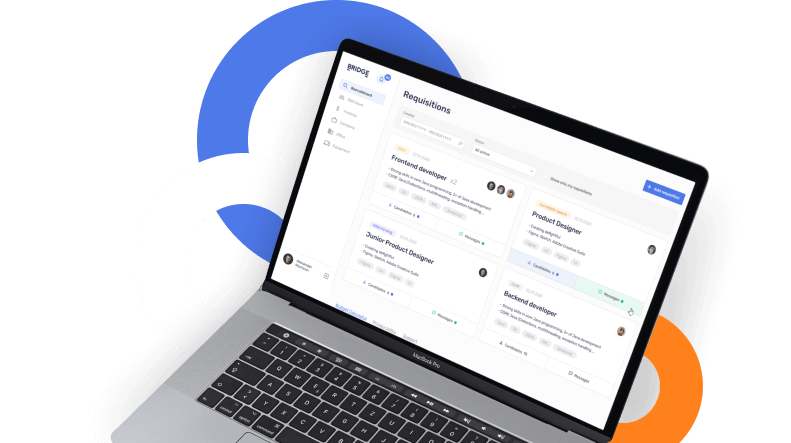 Hire dedicated Rust developers with the expertise you need
From game to app to system development, if you want to hire developers with expertise in Rust programming, we will find people with the relevant experience quickly.
Rust simplifies the process of creating mid-sized game engines. If you want to make 2D games using existing game engines such as Piston, Amethyst, GGEZ or are looking to write your own game on Rust, Bridge can assist you in hiring Rust developers for your project.
Rust software development
Because of the efficiency and safety it provides, Rust is a smart solution for backend web services and embedded systems. Whether you need software for security cameras, smart hubs or special equipment, Bridge will hire Rust developers for you.
Recently, Microsoft started rewriting low-level components of Windows (originally written in C and C++) using Rust. If you need Rust for systems-level programming, hire a dedicated team of developers abroad with Bridge and build low-level components for your high performance systems.
You can use Rust to develop a desktop application. If Rust isn't the only programming language you're using, we can help you find specialists in any other technology including  C/C++, C#, Java, Python and Go. You can scale your team at any time and extend your operations globally.
Rust developer skills required to build a project
Every project has specific criteria for candidate selection. We understand that. But here are some top-of-mind skills that we primarily look at when choosing a Rust developer for our clients' projects. Or you can check out our guide on hiring Rust developers below.
What else do you get with Bridge?
We are passionate about helping tech companies scale and grow. Here are some additional benefits that you get when partnering with Bridge.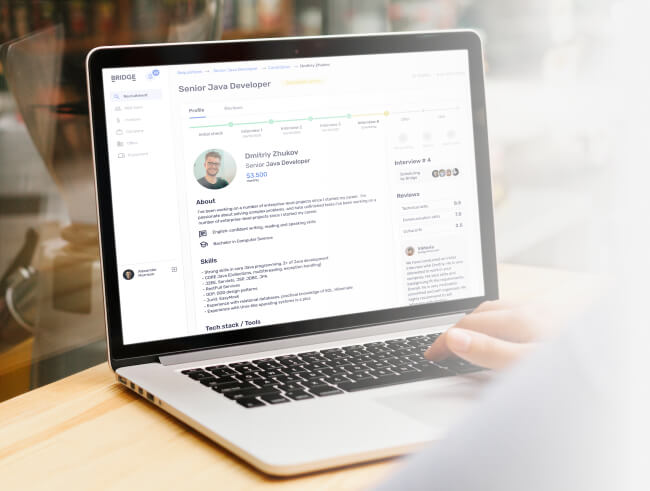 How Bridge is different from Rust developer outsourcing?
As an alternative, one can consider outsourcing software development to opening an offshore development center. Below we've made a list of characteristics to compare these two approaches so you can see for yourself which option works better.
How much does it cost to build a Rust development team?
Use our budget calculator to learn the salaries of software engineers in our remote locations.
Check out who else we can help you hire.
Hire full-stack developers
Hire mobile app developers
Frequently asked questions
Below are some commonly asked questions. If you don't see your question please, address it via the form and we'll get back to you in one business day.