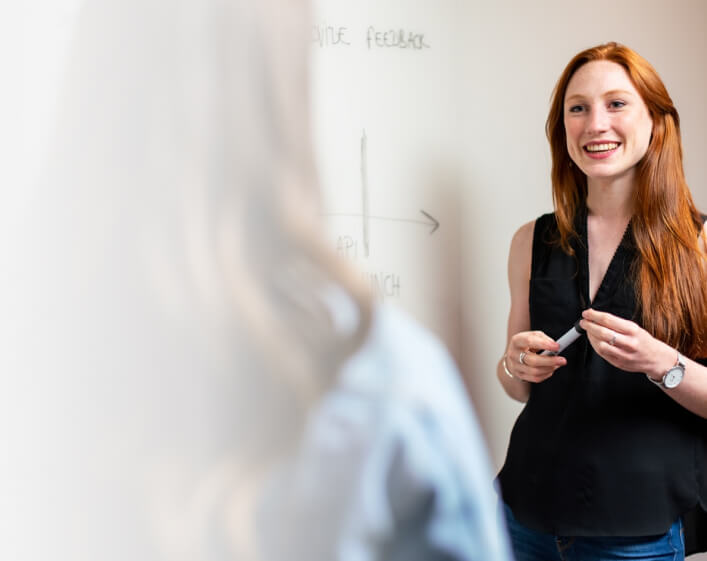 Hiring dedicated .NET developers can often turn into a stressful and unpredictable journey. So why not hire your own team of developers abroad and build the project the way you see it? Bridge helps companies open their own offshore R&D centers and takes care of everything – from legal to accounting.
If you want to hire .NET developers to build software projects, Bridge will find the talent you need in global markets. We help you set up your own remote branded office and handle legal, accounting, and payroll. You can manage your business operations without leaving your HQ using our web platform.
Our intuitive platform allows you to hire the best .Net developers and manage your business operations with only a few clicks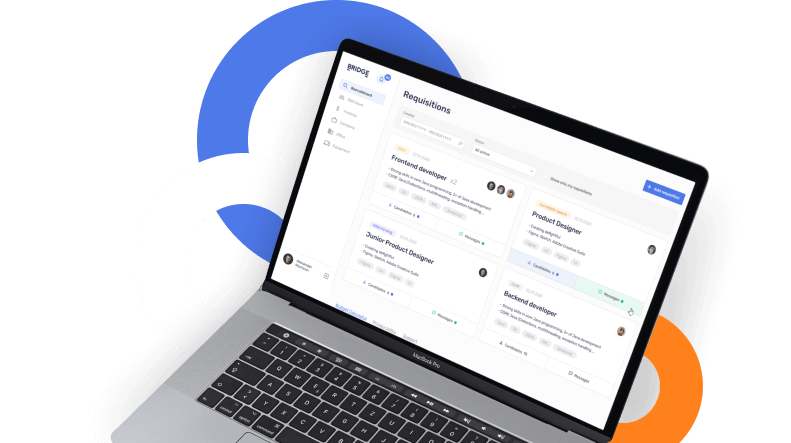 Get full-stack developers specialized in .NET technologies with the right expertise
Whether you're looking for a dedicated team of .NET developers to build an enterprise web application or want to migrate your on-premises software to the cloud, Bridge can become part of your software developer hiring team overseas.
.NET enterprise application development
Recent reports show that 75% of all enterprise applications run on .NET because of easy maintenance and compatibility with almost every other platform and language. If you're looking to develop enterprise software or need developers to work on your existing project, Bridge can hire them in foreign job markets.
ASP.NET is a perfect open-source framework for application development. It helps build web apps that work fast and can be developed quickly. Bridge searches for the top ASP.NET engineering talent abroad and hires a team of .NET programmers for your project.
Mobile development using .NET
With .NET framework, you can build full-featured applications for Android and iOS from a single codebase. And with Xamarin.Forms, an open-source mobile UI framework, you can make a cross-platform app from a single API. Bridge will find engineers with the right expertise.
.NET allows for scalable cloud apps on all major cloud platforms. Microsoft recommends Azure as "the best cloud for .NET developers." Let Bridge help you hire developers with experience in Azure for building cloud applications or performing migrations with maximum efficiency.
.NET developer skills you need to build a project
Just like you, we strive to hire top engineers for our clients' teams. On the left, there is a list of skills that .NET developers should have. You can aslo check out our guide on hiring .NET developers below.
What do you get with Bridge?
With Bridge, you can tap into a global tech talent pool to hire developers for your project. But we don't only do the hiring. We do it all to make sure you have smooth and successful remote business operations.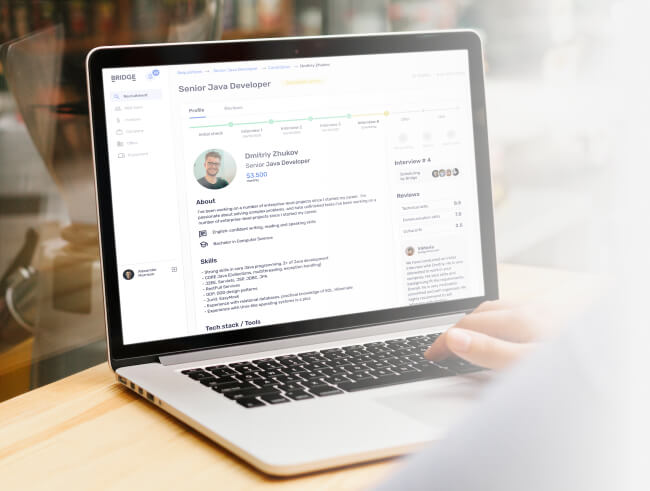 Bridge vs outsourcing .NET development services. Which to choose?
By now, you might be considering software development outsourcing as an alternative. But is it better than Bridge in the long-term? Take a look at some characteristics to compare Bridge with outsourcing vendors:
How much does it cost to build a .NET team?
Use our budget calculator to learn the salaries of software engineers in our remote locations.
Check out who else we can help you hire.
Hire mobile app developers
Hire full-stack engineers
Frequently asked questions
Below we made a list of questions regarding hiring .NET developers. If you couldn't find your question, send it to us via email. We're always happy to help you.