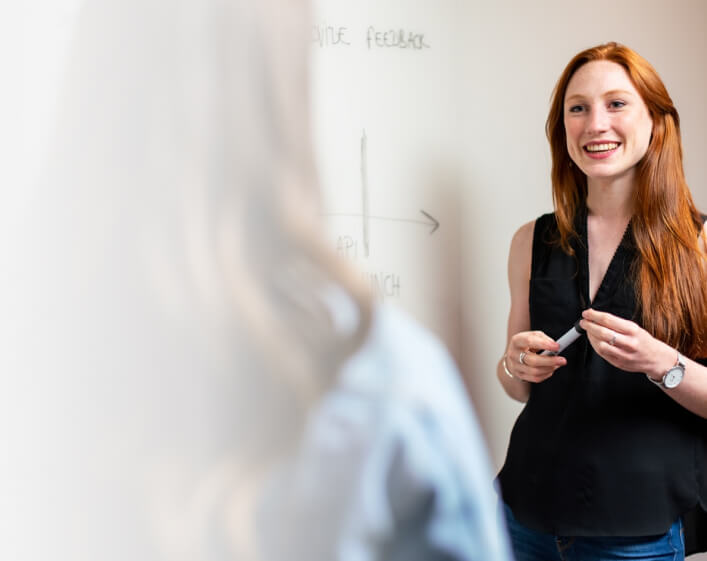 Looking into Scala development services? Unlike outsourcing companies, Bridge doesn't offer development teams, but we have a better solution. We can assist you with finding top Scala developers overseas and help you set up and run your own remote R&D office.
Why collaborate with Bridge?
Increase your hiring campaign's speed, get a brand new office in Ukraine, Mexico or Argentina, run your Scala web development project the way you see it, and manage your business more easily than ever.
Manage your remote office with ease via our user-friendly web platform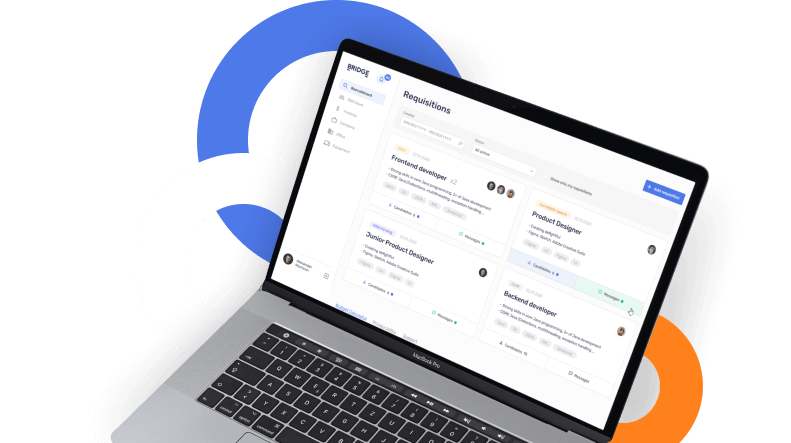 Get a team of developers with Scala development expertise
Whether you require Scala developers to increase your software's productivity, develop mobile apps, data science projects, or build your own cloud-based platforms, Bridge can find you the talent you need quickly.
Companies like LinkedIn, Coursera, and Amazon choose Scala because it's one of the best functional programming languages, interoperable with other JVM-based languages, and highly scalable. Developers familiar with functional language concepts and experience with Scala are rare gems, but with Bridge, you can find the right people for building your web applications or data science projects using Scala.
Both Scala and Java use a Java Virtual Machine as a common ground. If your company has lots of software running on Java, we can search for programmers with a large experience writing Java code and building enterprise software. Scala seamlessly interoperates with Java, but having skilled Java developers on the team in addition to Scala experts will only benefit your project.
Scala developer skills required for a project
On the left, you can find a list of skills that a Scala developer must have in order to build a scalable project.
Why partner with Bridge to hire Scala developers?
We want to help our clients build a successful, easy-to-maintain project. Here are some of the benefits we can offer you.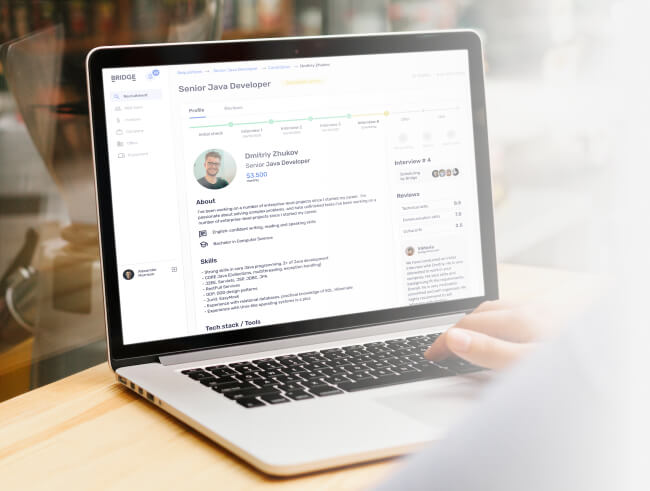 Bridge or outsourcing Scala developers?
You might have considered outsourcing as an alternative to opening an office abroad. Below you can find some characteristics to compare Bridge with outsourcing vendors.
How much does it cost to build a Scala team?
Use our budget calculator to learn the salaries of software engineers in our remote locations.
Check out who else we can help you hire.
Frequently asked questions
Below we've gathered some of the most frequently asked questions about hiring Scala developers. If you can't find your question – just send us an email, and we'll get back to you as soon as possible.