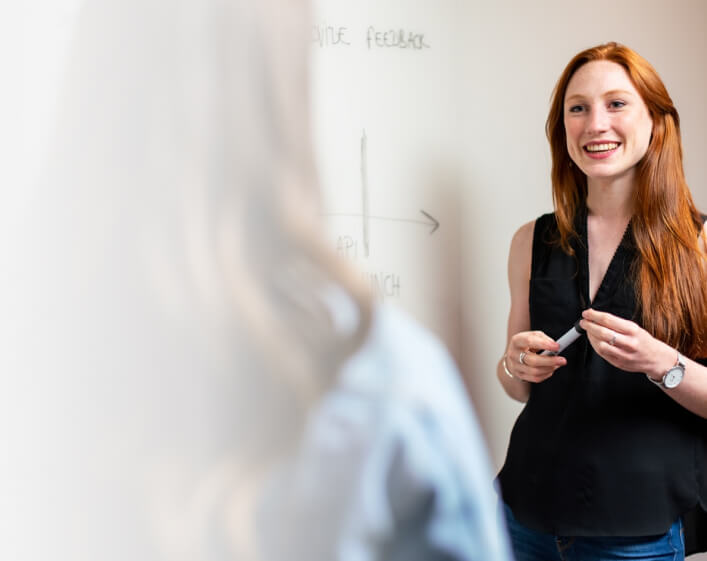 Looking to hire iPhone app developers for your project? Bridge can boost the speed of your hiring campaign and find remote iOS developers from foreign job markets. What's more, we will help you open a physical office for your remote team in one of the best countries for software development.
Build an R&D center abroad
When you hire app developers from software outsourcing companies, some concerns may arise. Will these developers have the right level of expertise? Can they meet tight deadlines? What if they fail to deliver your project? With Bridge, you can leave these concerns behind because you decide who to hire and how they should work.
Our intuitive platform allows you to hire the best iOS developers and manage your business operations with only a few clicks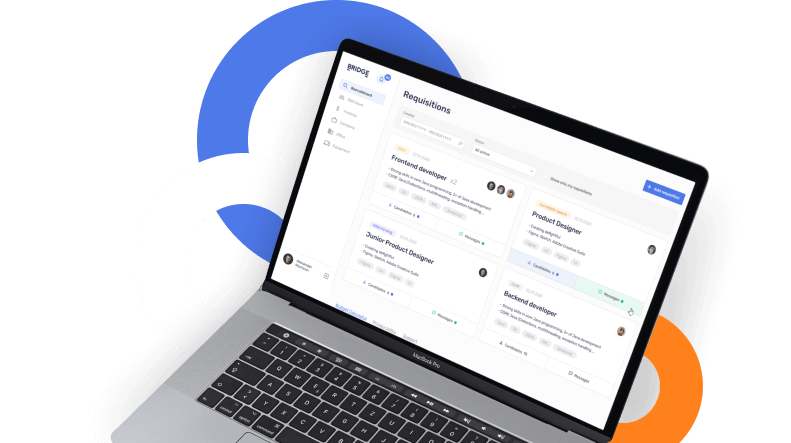 Hire a team of iOS developers with the required expertise. Expand your team when you want to.
Based on your requirements, Bridge can recruit talented iPhone developers from Mexico, Argentina, and Ukraine, to work on projects of any difficulty.
If you need to develop an iOS application for your business that is compatible with every iPhone model, Bridge can recruit professionals to work on your solution.
If you are looking for iPad developers, we can bring you the right talent. We can also help you hire Android developers, web developers, and other software professionals.
iOS app development skills needed to build a project
On the left, there are some skills we believe every iOS developer should have to develop a mobile solution. Also, check out our guide on hiring iOS developers below:
Why is Bridge a fit for your business?
Teaming up with Bridge does not only ensure a quick and hassle-free hiring campaign. Here are some other things we can do for you: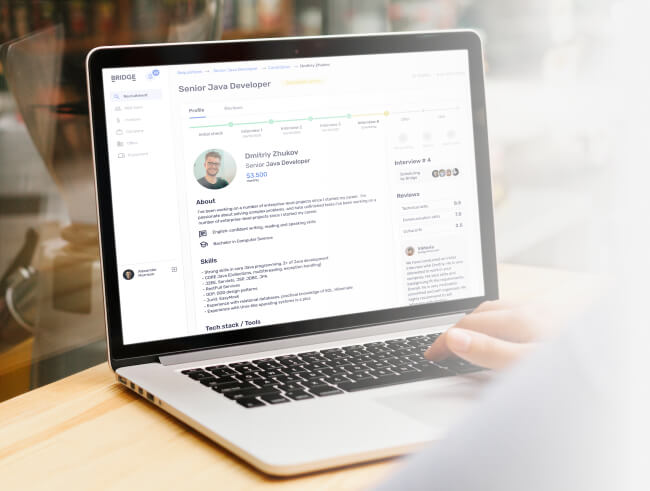 Bridge vs iOS developer outsourcing. What works better?
Instead of opening a remote center, you can simply outsource iOS developers. But is it really a better option that will bring you the result you're looking for? Here are some benefits to compare Bridge with outsourcing companies.
How much does it cost to build an iOS team?
Use our budget calculator to learn the salaries of software engineers in our remote locations.
Check out who else we can help you hire.
Hire Android app developers
Frequently asked questions
We've collected some commonly asked questions about hiring iOS developers. Didn't find your question? Send us an email, and we will reply to it within one business day.