Hire Full-Stack Developers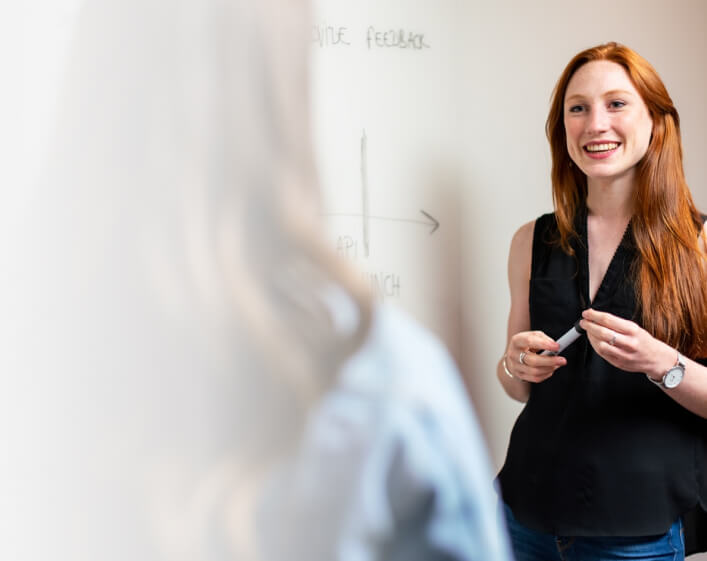 Looking for dedicated full-stack developers? What if you could hire them remotely to your own office abroad? Unlike outsourcing vendors, Bridge helps entrepreneurs hire software engineers and run an offshore branded R&D center.
Team. Office. Operations – We've got you covered
As an alternative to "renting" a development team from an outsourcing vendor, Bridge, helps you get your own team. You decide who to hire and where they will work. We will take care of accounting, legal, and HR so that you can focus on building your product.
Our intuitive platform allows you to hire the best full-stack developers and manage your business operations with only a few clicks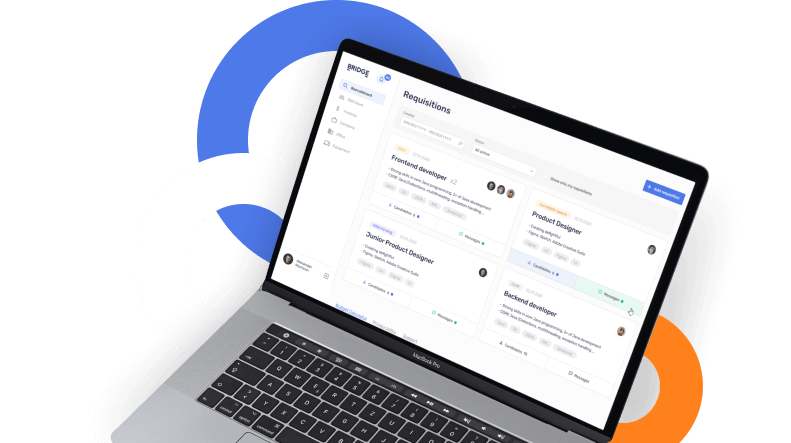 Hire full-stack developers with the right expertise, in both web and mobile
Bridge operates in three countries (Ukraine, Argentina, and Mexico). We have access to a huge talent pool that allows us to accelerate your recruitment campaigns and find people with relevant expertise for software development.
Hire software engineers with the knowledge of front-end languages, backend technology, databases, API, server, and whatnot for web development. Java, Python, Ruby, .Net – what is your technology stack? We will find experts who can keep every part of your system running smoothly.
Looking for mobile app development experts? We will find developers who know every step of the process. iOS, Android, Backend, APIs, responsive web versions – let us know what skills you need, and we will search the market for specialists in native, React Native, and other mobile technologies.
Skills that full-stack developers require
The skillsets of full-stack developers can be very diverse – as diverse as existing programming languages. If this is your first full-stack developer hiring experience, on the left, you can see a list of possible skills these specialists might have to help you get started. Or, you can check out our guide on hiring full-stack developers below.
Access your remote team in one click
With our robust web-platform, you can manage all your business operations and control your remote office online with ease.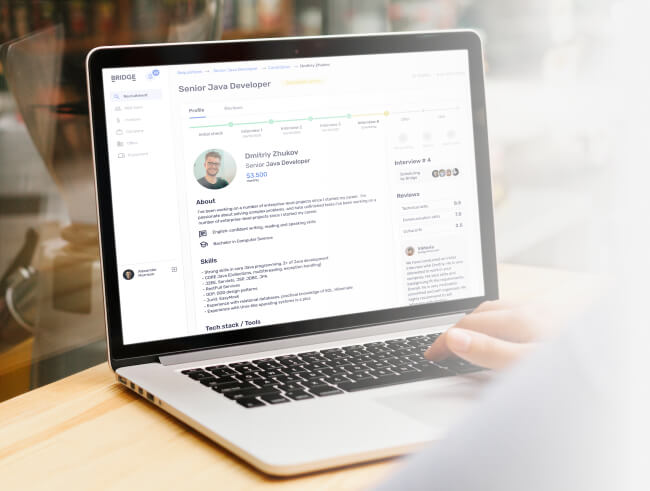 How is Bridge different from outsourcing vendors?
At this point, you might have considered outsourcing full-stack developers to an offshore software development company. But what is better for your project in the long-term? Here is a list of the benefits of teaming up with Bridge.
How much does it cost to build a full-stack development team?
Use our budget calculator to learn the salaries of software engineers in our remote locations.
Check out who else we can help you hire.
Hire mobile app developers
Hire machine learning engineers
Frequently asked questions
Below we made a list of questions regarding hiring full-stack developers. If you can't find your question, you can email us. We're always happy to help you.