Machine Learning Consulting Owned by You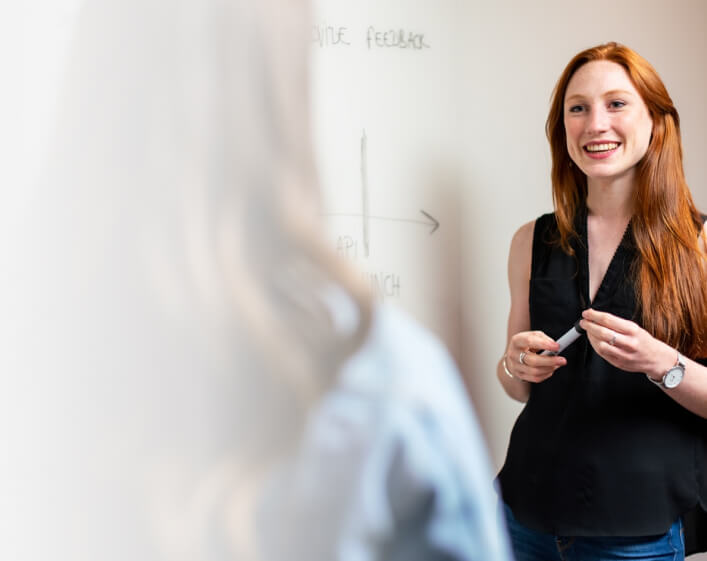 If you're here, you are probably looking for machine learning consulting services. But let us offer you a better solution. At Bridge, we find top AI and machine learning experts for your project and help you establish your own team abroad.
Open an R&D center with Bridge
Unlike artificial intelligence consulting companies, Bridge doesn't offer talented engineers for an hourly rate. Instead, we help you hire the best experts on a full-time basis and set up your own team in a remote location.
Manage all your operations remotely using our intuitive web-based platform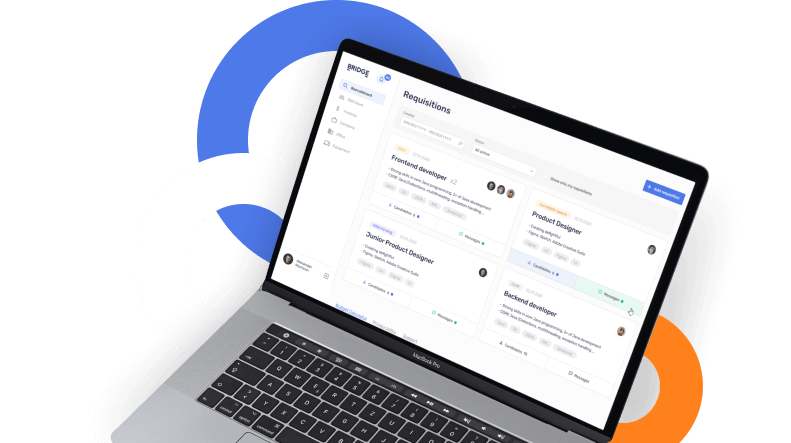 Machine learning engineers with the required expertise
We have access to thousands of talents in three vast job markets (Ukraine, Argentina, and Mexico). With our resources, you can build a team of experts in AI and machine learning consulting in record time.
Do you need to hire experts for building fraud detection solutions that can adapt to new hacking methods? You can count on Bridge to bring in the right talents with experience building such systems.
Get machine learning consultants with a background in eCommerce. Bridge will find experts with expertise in different eCommerce use cases, including building algorithms for predicting prices.
Need experts specialized in image recognition and motion analysis? We can  source and vet candidates who have experience in building advanced computer vision algorithms.
Natural language processing
Develop intelligent applications that make sense of human languages. We will search the market to find qualified engineers who specialize in natural language processing consulting.
Implement predictive analytics for a variety of business use cases. We find talents with knowledge of statistical algorithms and machine learning techniques to identify the likelihood of future outcomes based on data.
Want to build a tool that predicts users' interests and recommends products they are likely to buy? With Bridge, you can find engineers who have built recommender systems like the ones used at Amazon.
What skills do you need to be looking for in machine learning engineers?
On the left, there are some essential skills any AI consulting startup needs to be looking into. You can also check out our machine learning engineer hiring guide below. 
Why Bridge is what you need
As your trusted partner, we will do our best to recruit the best global talents for your company. But if you think that's all we can offer, there's more. Take a look at a shortlist of the services we provide our clients below.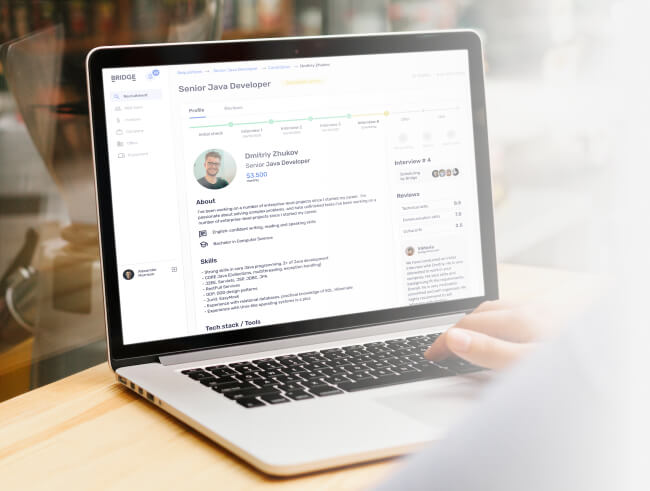 Your own team vs AI/ML consulting services. Which is the best solution in the long run?
As an alternative, you can find a consulting company to develop your solution. Machine learning consulting rates are normally high, and you can never be sure of the outcomes. Check out the benefits of hiring with below:
How much does it cost to build a machine learning team?
Use our budget calculator to learn the salaries of software engineers in our remote locations.
Check out who we can help you hire.
Hire mobile app developers
Frequently asked questions
Below you will find some commonly asked questions about hiring machine learning consultants abroad. If you still have questions, please, send them to us via email, and we will get back to you within a business day.