Sourcing managed services powered by Bridge data engine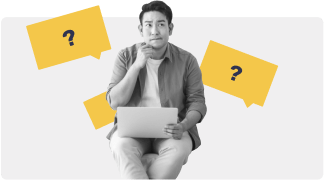 How to Retain Remote Teams: 4 Challenges and Ways to Help Employees Stay at Work
Solve your recruiting bottleneck
In today's market candidates get contacted by multiple recruiters every day. The amount of noise in the market leaves candidates overwhelmed and unwilling to reply. Identifying the exact pool of talent based on the most nuanced requirements and contacting them with a personalized approach is the only way to win their hearts. However this is the most tedious, unrewarding and time consuming process in every company's recruiting process. We can take this burden off your shoulders.
Our services are powered by a one-of-a-kind sourcing engine built specifically for engineer recruitment.
Reach candidates globally with local touch
Speaking the local language and understanding the cultural background is critical in establishing connections with potential candidates. We got this covered
Bridge researchers are the extension of your team. We run sourcing campaigns based on client's requirements and with overall talent acquisition strategy in mind
Empower your recruitment team
Let your recruitment team do what they do best: close the requisitions. Let our team and our platform handle the part that your recruiters hate the most. Just get the qualified pre-screened candidates into your que within Bridge platform and take it from there.
Bridge helps you foster a thriving remote culture built around values that unite your team and focused on retaining your best talent.
Our research specialists live in the same country where your team lives and have a similar cultural background.
Fine tuned process and powerful technology that takes sourcing to the next level. Start getting candidates within 3 days
 We hire and train the best people. We don't compromise on the quality of resources we submit to you either
Monthly fee that is a fraction of what a full time sourcer or recruiter would cost
Check out other services we provide to our partners.
Remote office setup and management