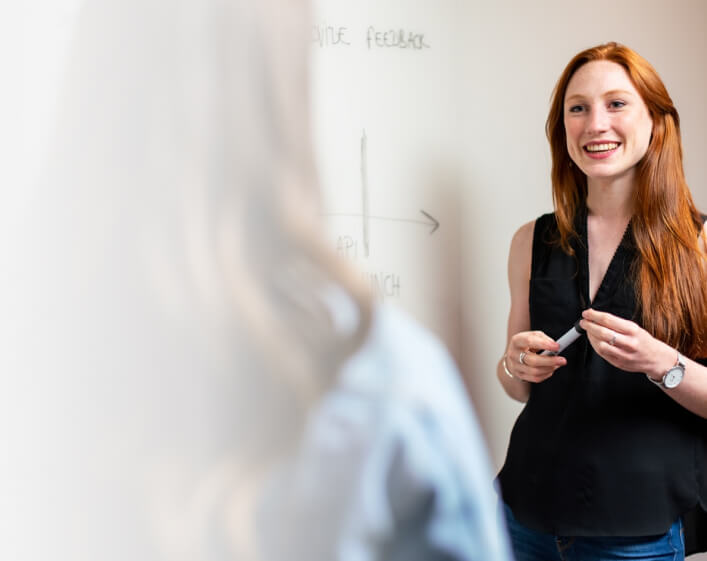 With Bridge, you can hire Kotlin app developers to build custom Android apps, migrate from Java to Kotlin, or implement any specific requirements of your project. Unlike software outsourcing vendors, we let you hire top talent globally and place them in your own branded office abroad.
Open your own remote office with Bridge
Bridge lets you open an offshore R&D office with Android developers hired in one of the three countries: Ukraine, Mexico, or Argentina. We take care of recruitment, legal, taxes, payroll, and other administrative issues. You can track your remote business operations using our web platform.
Our intuitive platform allows you to hire the best Kotlin developers and manage your business operations with only a few clicks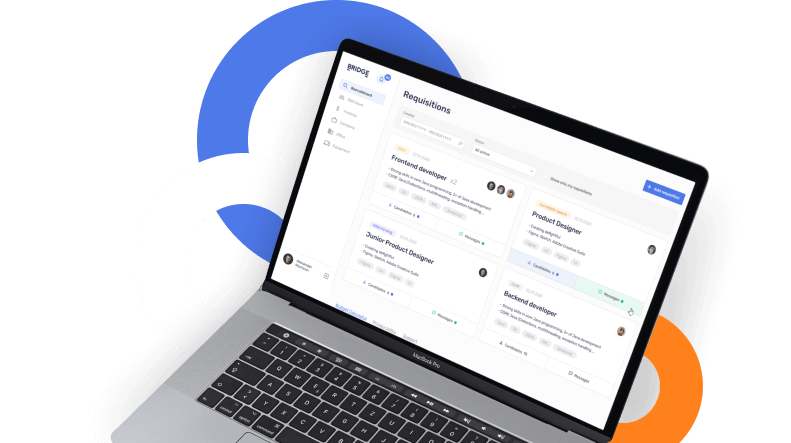 Build mobile apps with dedicated Kotlin developers who have the right expertise
If you want to develop an Android app or need to migrate your Java-based application to Kotlin, Bridge can find developers with the experience you need. Just tell us your requirements, and we will find the first candidate within five business days.
Build an Android app with Kotlin
Hire a remote team of Kotlin developers to get a powerful app with high-end features that is well-optimized and maintainable. If you already have a Kotlin app but need an upgrade – Bridge will find experts with the background in your industry for your Android app development project.
Migrate a Java app to Kotlin
Set up a development team that will re-engineer and migrate your existing mobile apps from Java to Kotlin. Kotlin code is Java-compatible, and Bridge will make sure you get the best talent from foreign markets to perform the migration process without harming your current application.
Kotlin developer skills required to build a project
Here are some of the skills that we evaluate when looking for Kotlin developers for our clients' projects. You can also check out our guide on hiring Kotlin developers below.
Reasons to work with Bridge
We don't only help you hire Kotlin developers to build mobile applications. Bridge takes care of everything needed to build remote operations in another country.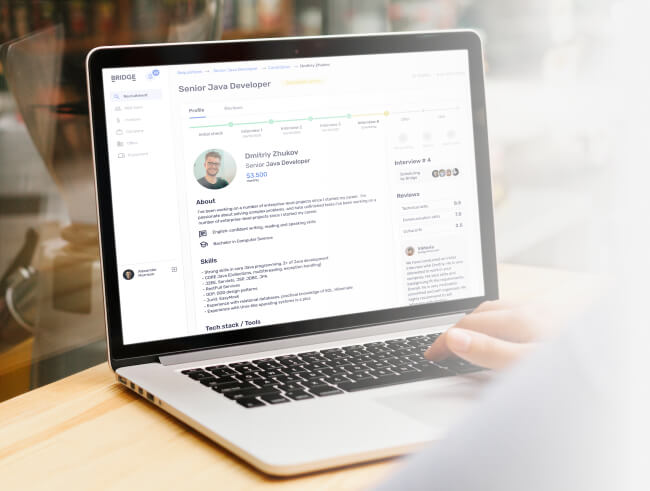 Bridge vs outsourcing Kotlin development services
At this point, you're probably wondering: why open a remote office when you can outsource software development? Take a look at some characteristics to compare Bridge with outsourcing companies.
How much do I need to pay to build a Kotlin development team?
Use our budget calculator to learn the salaries of software engineers in our remote locations.
Check out who else we can help you hire.
Hire full-stack developers
Frequently asked questions
We addressed some of the most common questions related to hiring Kotlin developers below. If your question is not listed here, please send us an email. We're always happy to help.