In the new decade, one thing became clearer than ever – running a remote team is the future. Telecommuting and setting up home offices used to be freelancers' routine – but the tables are turning now. 
According to statistics, 18% of the US workforce plan to work remotely for years – that means that 2 out of 10 people will never go to offices in their lives.
As for global teams, even more cost-cutting opportunities appear for companies that hire remote workers abroad.
At the end of the day, embracing team expansion helps lower operating costs by huge numbers – American Express, for example, saved over $10 million in annual spendings by promoting remote work among teams and offices.
When speaking of remote work adoption, there's a major hurdle business owners struggle to deal with – bureaucracy. Unfortunately, legislations are much slower to adapt to trends and changes than proactive team managers – that's why the hiring procedure for remote workers often puts managers through hell and high water.
If you are wondering how to stay legally compliant when running a fully remote team, this post is a full checklist that'll help you hire a computer programmer outside of your country.
Step #1. Assembling documents
Putting together a hiring package for a remote employee is the first step in the onboarding journey. Let's take a look at the documents legal entities typically expect to see from global team managers:
1. I-9 Form
The I-9 form is a key document for hiring a remote employee. It is divided into two sections:
Section #1
This part of the form is completed by the employee. This part of the form is, in turn, divided into several subsections:
Employee information
Citizenship or residency attestation
Translator (preparer) section filled on the behalf of the company that helps the employee deal with the paperwork.
Section #2
This part of the I-9 is filled by the notary who enters the documents emailed by the employee. It is divided into two sections:
Section for List-A documents.
Section for List-B documents.
Other than the copy of the document, a notary has to state its expiration date, the issuing authority, the title, and the number of the document. Before the pandemic, there was a requirement, according to which a business owner had to physically present at least one List A and List B document. After the COVID outbreak, Immigration and Customs Enforcement released an official statement that allows business owners to hire a programmer or other teammates abroad without an in-person document verification.
For now, it's unclear if the requirement will ever be reinforced again – nevertheless, business owners should keep it in mind when filling in the I-9 form.
Section #3
This section of the I-9 form is, too, completed by the notary. It's a brief summary of all hiring documents provided by the employee – here's a link to the official Section 3 template.
2. Remote work agreement
Other than filling in and sending the I-9 form, an employer needs to create a remote work contract and get it signed by the new hire. By definition, a remote work jobs agreement is a document that states the responsibilities and rights of both the employer and the employee. On the one hand, it protects business owners from intellectual-property-related issues on the contractor's behalf.
On the other hand, a remote employee can rely on the agreement to ensure an employer's readiness to provide a professional a fully functional workspace and hardware needed to work productively.
Although the structure of a remote work agreement might vary, here are the sections it's divided into:
Worker policy acknowledgment
Equipment and work-related expenses
Termination procedure
Agreement duration.
To see what a remote work agreement looks like, take a look at document templates. In the United States, remote work agreements are subject to both federal (e.g. Fair Labor Standards Act) and state employment laws.
3. Employee handbook (optional)
Although creating a handbook for remote employees is not required by law, it's a document worth making. Unlike an in-house team, remote teams don't have a high level of immersion into the corporate culture. The lack of uniform standards and practices within the team leads to miscommunication and halts the productivity of collaboration.
Does an employee handbook help keep your team on track? In fact, it does so in many ways:
Clarifying a new hire's responsibilities
Describing benefits
Clarifying time tracking and compensation calculation
Outlining the corporate culture and best practices
Giving an employee a list of peers to contact for specific questions (accounting, onboarding, project management).
Describes the code of conduct in case of workplace emergencies and gives professionals clear action plans in case of workplace harassment, threats, or power abuse.
To find out about the salaries of tech professionals abroad, take a look at our rundown on software developer salary.
Step #2. Implement non-discriminatory work policies
The US and European Union emphasize the importance of equal opportunity and the absence of discrimination within the workplace.
Legally, discrimination is defined as the process of treating a person differently based on a personal characteristic. Although the most distinct examples of discrimination are ageism or gender-related wage gap, it can enter the workplace subtly as well.
Red flags for discrimination within the workplace
Recruitment

Job descriptions that mention a candidate's nationality, gender, age, and other personal characteristics.
The recruitment procedure puts a group of applicants at a disadvantage.
Discriminative reasons (age, gender, health) become a part of hiring or contract termination decision-making.

Wages

Payment is distributed on conditions not directly related to work (e.g. young employees are underpaid under the assumption that they don't need to rely on a salary for a living).

Health assessment

Unless an employee is hiring for a position that requires physical activity or strain, asking employees for mandatory assessments or implicitly gauging out the data about a hire's HIV/AIDS status is considered workplace discrimination.
When hiring an employee remotely, it's harder for employers to ensure inclusivity and support since there's no way to directly improve an employee's workplace. Nevertheless, these are the practices that help team managers be sensitive to the needs of their teams:
Providing all the working supplies that allow employees to handle tasks without putting their health at risk.
Allowing for workplace flexibility – lunch breaks, adaptable schedule, etc.
Accounting for the unique challenges created for teams distributed across locations under different time zones and choosing meeting times comfortable for the entire team.
Step #3. Ensuring workplace privacy
Productivity tracking is another gray area of remote work.
On the one hand, a manager's desire to keep track of how teammates spend their paid hours is understandable. On the other hand, spying on employees could land you a court lawsuit by several US laws:
The Electronic Communication Privacy Act
Fair Credit Reporting Act (covers background checks)
U.S Constitution.
How can an employee make sure that the line between aiming for the team's productivity and privacy infringement is not crossed?
Here are a few practices for tracking employees' activity without spying on teams:
Establish which productivity metrics you want to track and remove all remote work tools for surveillance that doesn't directly contribute to gathering relevant data.
Document all surveillance practices within the team and share them with employees transparently.
Other than penalizing unproductive employees, incentivize workplace efficiency, and offer extra perks to high-performing teammates.
Monitor the activity of people in charge of surveillance to make sure there's no race or gender discrimination.
Step #4. Be vigilant in taxation 
If you are running a US-based team, switching to a remote office makes it harder to track income tax rates since employers can move between states. Thus, an employer will have to keep track of state tax legislation.
On the other hand, hiring employees abroad means you need to dig deeper into local tax laws, get to know the rates, the deadlines, and the ways to submit paperwork.
How can a business owner ensure that all workers are compensated fairly and that there are no loopholes in tax return statements?
Here are a few practices team managers should consider the following:
Make sure all the employees you onboard have proper labor insurance. The U.S legislation, in particular, urges business owners to ensure the compensations of their workforce according to the laws of the state where a hire resides.
Create a roundup of tax authorities and useful resources for the locations of your distributed team (here's a state-by-state chart that can come in handy for US-based companies).
Consider employee location tracking (after getting the team consent) to have a clear understanding of which state's or country's tax policy an employee needs to comply with.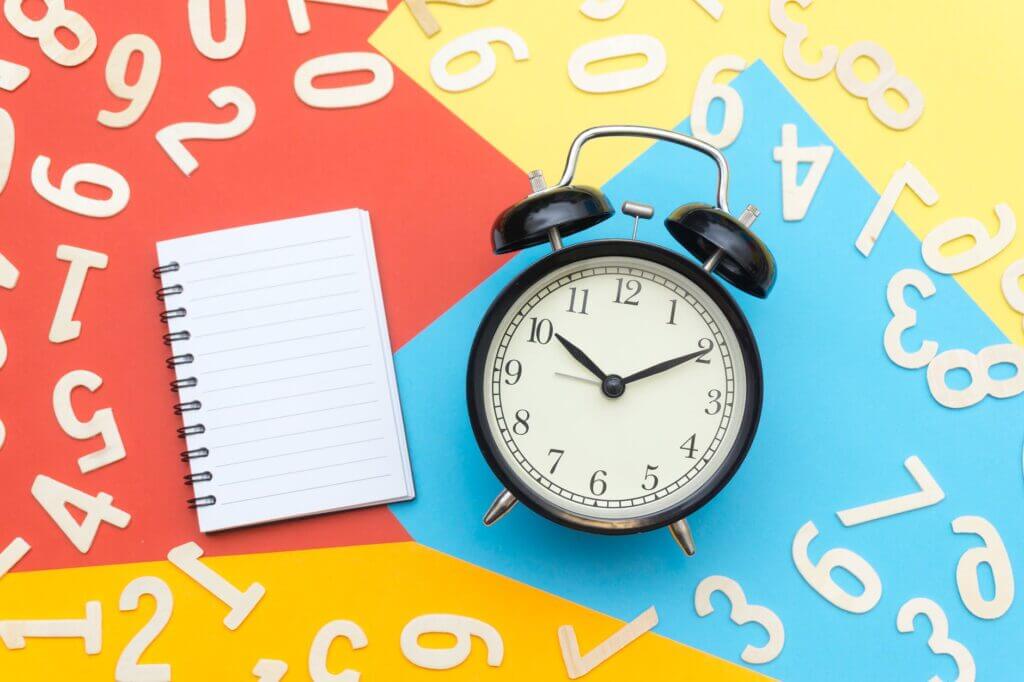 Step #5. Establish clear and transparent compensation protocols based on timesheets
Payroll and compensation is another touch-and-go area for remote teams. Although there are few set-in-stone practices for paying employees for work outside of the office, as soon as you want to start negotiations with investors or consider selling the company, the issue of payment fairness and transparency will come up. To ensure that your business is reliable and trustworthy when it comes to employee compensation, pay attention to complying with the following practices:
Create a clear description of how employees should track working time and assign a person responsible for advising new teammates on time posting (typically, an HR or a talent manager).
Make sure that the wages at the company are in-line with minimal wage employment law adopted in the country the remote team is based in (as is the case for the US and most Western European countries).
Ensure that the company has clear policies for compensating travel expenses and other work-related expenses (including work-related injuries).
In some states, employees are required to cover Internet and phone bills for remote employees working from home (e.g. California Labor Code).
Hire Employer of Record to Build a Compliant Remote Team
Building a fully legally compliant global or distributed team requires getting into the nitty-gritty of multiple local laws. If you don't have the time and the attention to detail required to power through such demanding research, consider getting help from firms who know labor legislations and are experienced in running global teams – employers of record.
An employer of record is an entity that represents the company abroad and takes full responsibility for financial and tax decisions. On the other hand, EOR firms give business managers full control of workplace decision making and talent management.
Here's how Bridge helps businesses hire software developers as an employer of record.
To find out more about the benefits of hiring an employer of record and get tips on choosing the right vendor, take a look at our full guide to EOR. To calculate how much you are saving by building a remote team abroad, run the numbers using our real-time salary calculator.
Finally, if you are set to hire developer teams remotely, find out how Bridge can help expand a business abroad. Take a look at our services, the remote work software we developed to help business owners stay in charge of talent, or ask us your questions by leaving a message.