Hire Software Developers to Your R&D Office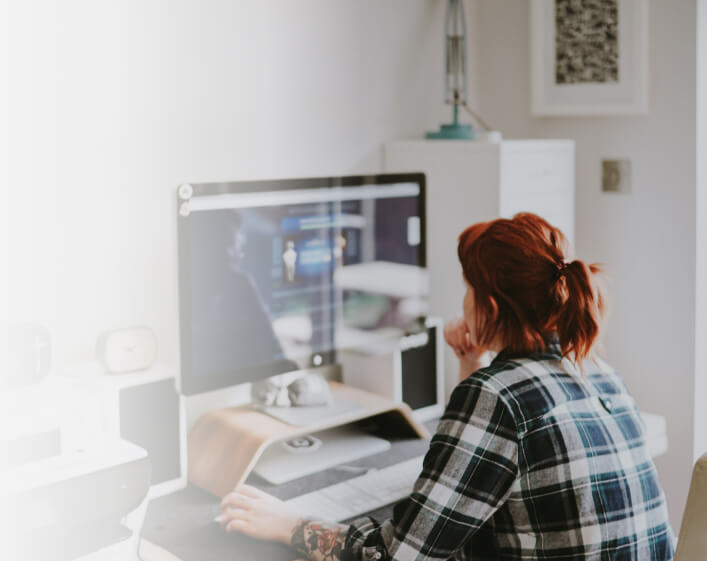 Hire a software development team fully committed to your project. Bridge helps companies build strong R&D teams with people who fit their company culture and have the right expertise. We help you manage your foreign R&D unit in compliance with laws and regulations.
Ukraine, Argentina, Mexico – leverage a global talent pool to accelerate innovation
Currently, Bridge helps companies open their remote offices in three countries – Ukraine, Argentina, and Mexico. Make the most of global hiring and choose where you want to open your remote R&D center.
Being only one-hour ahead of European countries and a vast talent pool of engineers make Ukraine an optimal choice for opening an R&D office. By moving your software development to Ukraine, you get access to a competitive job market with almost 200K software engineers.
Ranked the top country for technology skills, Argentina is a smart and cost-effective choice for software development. A great quality/cost balance, a large pool of IT experts, bilingual software engineers, and only one hour difference between Buenos Aires and New York – what else do you need for great work?
Mexico's strong labor force, affordable software development costs, and time zones that overlap perfectly with the US attract many brands to hire IT teams there. Mexico is a good choice for American companies looking to open a nearshore R&D lab.
Team. Office. Operations – We do more than recruitment
When you open a remote office with Bridge, you don't only get a team of developers dedicated to your project. We also help you manage all the aspects related to running your remote office – from payroll and taxes to legal and accounting. You can manage everything remotely with the help of our intuitive web platform.
Our intuitive platform allows you to hire the best software developers and manage your business operations with only a few clicks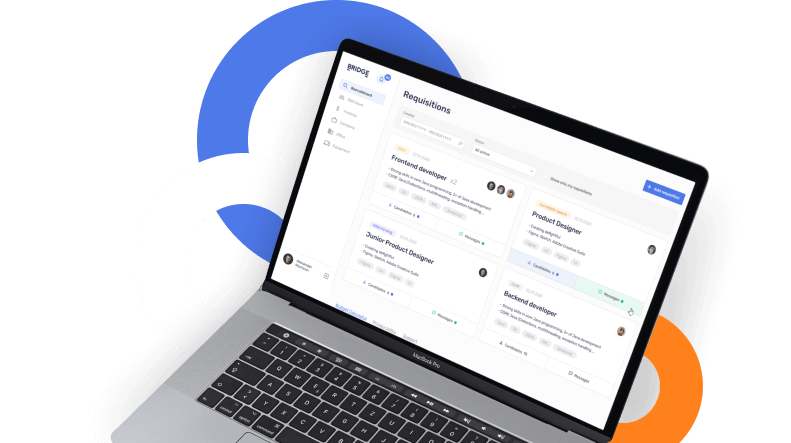 Get software development teams with the technical skills you need, when you need it
With operations in three different countries, Bridge can select candidates for web development, app development, and other technology projects from a network of over a million technology talents. We will find the right candidates very quickly.
Hire a team of web developers to build your project from scratch or support your existing software. With careful sourcing and candidate selection, we guarantee to find web developers with the right level of expertise and good workplace culture fit.
Need developers to build an Android or iOS app? We can help you set up a remote app development team to design a robust mobile solution. If you're looking for engineers experienced in cross-platform app development, you can rely on Bridge to hire qualified developers for you.
Professionals who can work with both front- and backend technologies are a rare species. But Bridge can recruit them for you with ease. You can establish a remote team of full-stack developers and have your project run smoothly and confidently.
As businesses are getting interested in big data, data scientists are in high demand. With us, you can accelerate your hiring campaigns by finding data scientists abroad to build a product or solve your business problems using data-driven methods.
Hire machine learning engineers to deploy intelligent AI-based solutions. We can take your hiring campaigns to a new level by leveraging global tech skills to grow your business. Use Bridge to find the talents you need to build the future.
You can hire the most sought-after tech talent
With Bridge, you can attract top data science talent to bring innovative solutions to your business and close the skill gap. Take a look at the experts you can acquire with us.
Want to know the details of our hiring process? Check out our software developer hiring guide.
How do we build software development teams
at Bridge?
If you want to get the most from your remote office and run a hassle-free project, Bridge offers you a simple solution.
How much does a remote software development team cost?
Check out our software developer salary calculator to learn the salaries of software engineers in our remote locations.
Frequently asked questions
Below you will find some questions related to hiring software engineers. If you don't find your question, you can send us an email, and we'll get back to you within one business day.