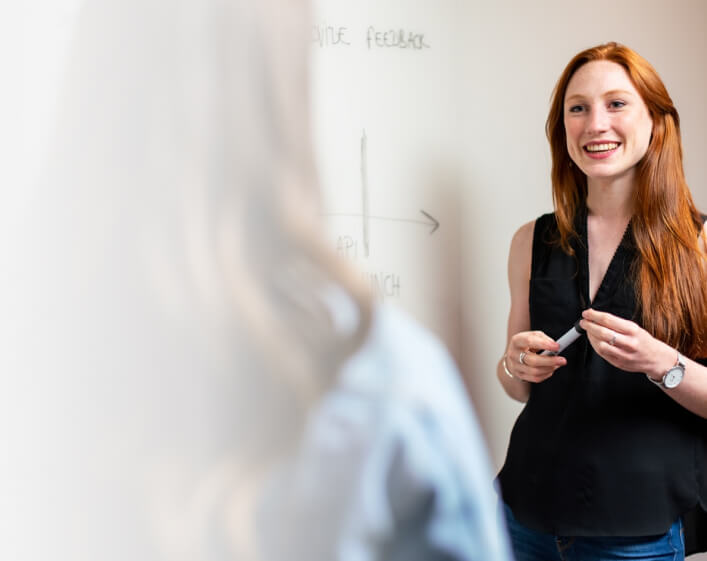 If you want to hire Magento store developers, Bridge will find you the best candidates globally. Once we staff your team with dedicated Magento developers, we will open an office for you and manage all the administrative duties.
Grow your operations overseas
We help you hire certified Magento developers for your project and take care of your remote operations, letting you fully focus on your business.
Our intuitive platform allows you to hire the best Magento developers and manage your business operations with only a few clicks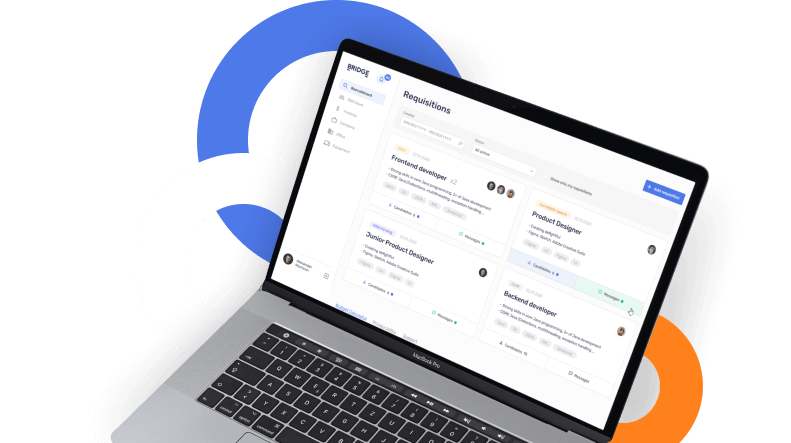 Hire offshore Magento developers with the expertise you need
With access to more than 500 thousand talented developers and engineers from foreign job markets, we can help you find vetted Magento developers for projects of any scale.
Magento store development
Recruit Magento experts to build secure and advanced online stores for your retail business. With Bridge, you can easily set up a remote team of experienced Magento developers to develop and support your eCommerce platform.
Magento extension development
If you build extensions for online stores, you need a reliable team for your ongoing projects. Bridge can help you hire full-stack Magento developers to build extensions and support your clients' projects. We can find developers for any eCommerce platform.
Must-have skills for Magento developers
Magento developers should know all the complexities of eCommerce and web development to build custom themes and robust backends. On the left, there are some Magento developer skills we evaluate. You can also check out our hiring guide below.
What benefits do you get with Bridge?
Bridge can hire expert Magento developers overseas quickly and effectively. But our role doesn't end there, here are other services we provide at Bridge.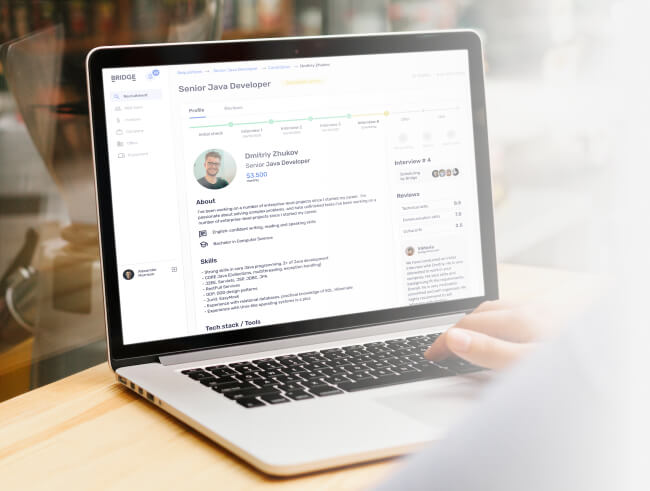 Bridge vs outsourcing Magento developers
Another popular practice to hire Magento ecommerce developers is outsourcing. Here are some of the benefits you get with Bridge to help you make an informed decision.
How much does it cost to build a Magento team?
Use our budget calculator to learn the salaries of software engineers in our remote locations.
Looking to hire other engineers?
Check out who else we can help you hire.
Hire mobile app developers
Hire full-stack developers
Hire machine learning experts
Frequently asked questions
Below we've gathered some questions that are asked regularly about hiring Magento developers. Didn't find your question? Send us an email, and we will get back to you within a business day.