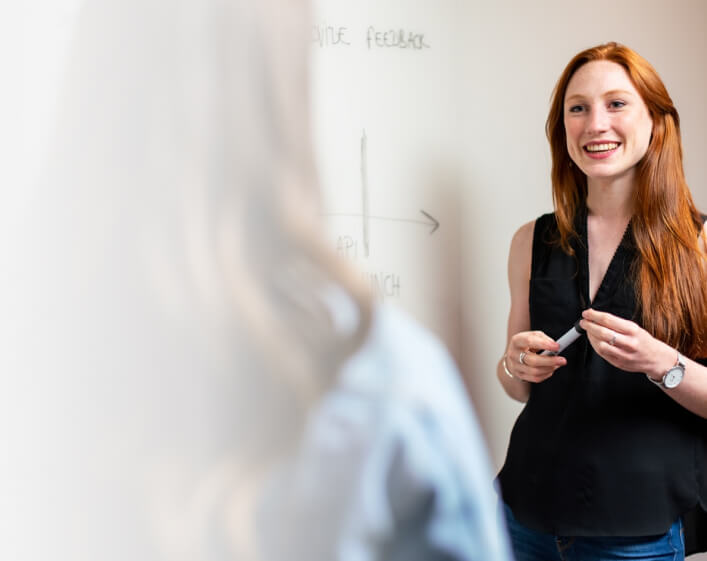 Outsourcing work to remote development teams may often turn into a stressful and unpredictable journey. Instead, you can hire employees abroad and build your project the way you want it. We help you hire Laravel developers, open your own R&D office, and handle everything from legal to accounting.
Bridge can help hire app developers, open a remote R&D office, and handle legal, taxes, HR, and payroll in a quick and efficient way. And you will be able to keep tabs on all of your business operations thanks to our exclusive set of tools, developed exclusively for our trusted partners.
Our intuitive platform allows you to hire the best Laravel developers and manage your business operations with only a few clicks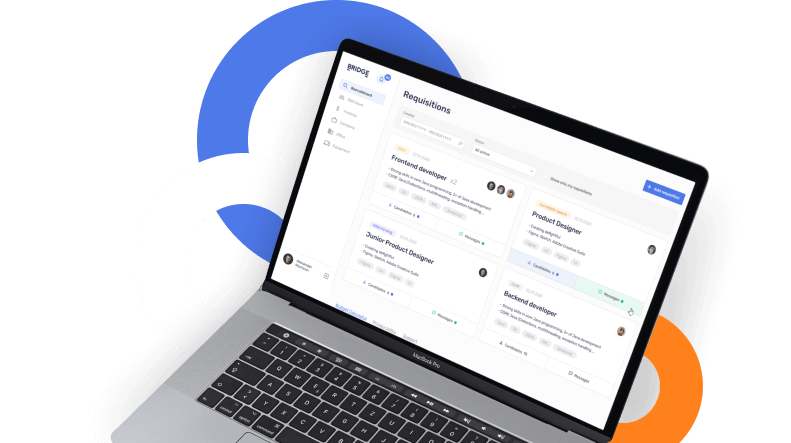 Get a team of Laravel developers with the expertise you need
Whether you want to hire Laravel experts for your eCommerce project or custom web development – Bridge will help you find talent with the expertise you require.
Custom Laravel development​
Bridge can help you hire Laravel developers to create web applications using the open-source PHP framework. Our hiring process is based on your needs. We find developers to create Laravel applications tailored to your business.
Laravel mobile app development​
Do you want to convert your existing Laravel web applications to native mobile apps? Bridge is here to help. Hire a remote team to develop a mobile app that will become a great extension of your web service and will run Laravel on the back-end.
If you're running a news site, blog, or an online store and need Laravel developers to build a CMS, you can hire them easily with Bridge. Whether you have a new project or want to support your existing CMS, we will find candidates with relevant expertise.
Need Laravel experts to build and support your online store or marketplace? Laravel has everything you need to build an eCommerce website. Get a team of Laravel developers to support your project or build an eCommerce platform from scratch.
Software development methodologies
Laravel developer skills you need to build web apps
On the left there is a list of skills you might be looking for in a Laravel developer to build custom web solutions. Or you can check out our guide on hiring Laravel developers below.
Why hire Laravel developers with Bridge?
If you want to hire Laravel developers with sheer excellence in building robust web solutions for your business, Bridge is the perfect company to help you find them. Here are some of our competitive benefits.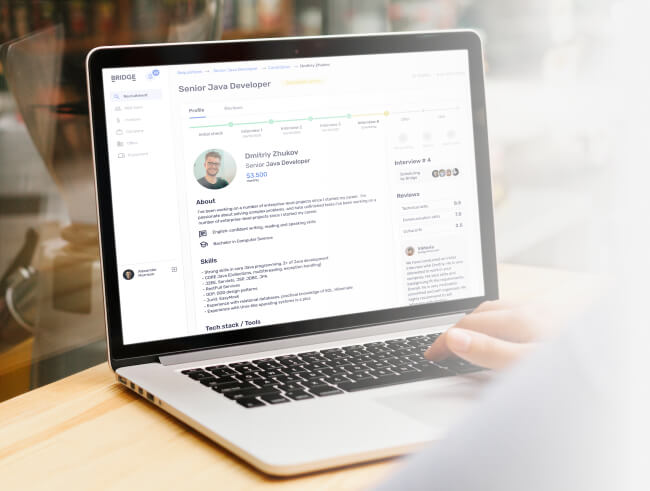 How Bridge is different from Laravel developer outsourcing?
Outsourcing is another way to hire Laravel developers for your project. But is it really the best solution? Here are some characteristics to help you compare Bridge with any outsourcing company.
How much does it cost to build a Laravel team?
Use our budget calculator to learn the salaries of software engineers in our remote locations.
Check out who else we can help you hire.
Frequently asked questions
We addressed some of the most common questions related to hiring Laravel developers below. If your question is not listed here, please send us an email. We're always happy to help you.