Outsourcing is as old as time. Biblical scholars have even identified several cases of outsourcing in the Bible. One example is when the people of Egypt outsourced the distribution of goods during the seven years of famine (Genesis, Chapter 41).
And the opposite of hiring someone outside of your organization is insourcing. While there are different interpretations of insourcing which we'll go over in this article, the main idea is that you're hiring someone to work in-house rather than an outside entity.
There's a lot to consider when deciding on insourcing vs outsourcing IT services. You have to weigh many pros and cons (not just salary figures). There's also a third option to look into — direct-hiring talent from outside your country using Bridge's recruitment services.
Let's not get too ahead of ourselves, though. We'll begin by defining insourcing and outsourcing
What are insource services?
There are three accepted definitions of insourcing:
shifting jobs in-house that were formerly outsourced,
internal hiring existing employees for open positions, and
hiring specialists within the same country.
Although there's some variation between how people interpret insourcing, the result is the same — you're creating jobs internally rather than hiring an external organization. Whether that's because a company is coming off a bad experience with outsourcing or simply looking to expand or create a new department/division/team, insourcing can be a viable option.
In the last 10 years, there has been a trend of increased insourcing. However, compared to outsourcing's maturity and global market share, insourcing is still a drop in the bucket.
What's good and bad about insourcing?
The pros and cons of insourcing
Pros
Full control – Compared to outsourcing, which puts someone else in the driver's seat to some part of your business (project, product, or service), insourcing leaves you with full control over everything.
Create jobs locally – An obvious plus with insourcing is that you're helping your local job market by creating additional workplaces and jobs. This choice will elevate your company's status and could have a positive impact on corporate culture.
Quality of service – With outsourcing, quality of service is hit or miss, but with insourcing, you have more control and, therefore, can provide better service to your customers.
Cons
Tech talent gap – According to CompTIA's 2021 Workforce and Learning Trends report, 66% of companies have plans to add more tech jobs. And this increase in demand for skilled workers is making companies reevaluate their stance on hiring remote staff outside the US. And since COVID happened, everyone knows that working remotely can be productive, secure, and cost-effective.
Higher costs – The bottom line is — hiring locally costs more. Higher salaries, higher taxes, more overhead, and other associated costs (benefits, office, and so on).
What is IT outsourcing services?
Outsourcing is when you hire someone outside of your organization to perform a certain job. The person, agency, or vendor you hire could be located in the same country as you, nearshore (for example, Latin America is nearshore to the US), or farshore (for instance, Europe is farshore to the US). There's also captive outsourcing, which involves setting up an office or R&D center in a different country.
In general, jobs are outsourced to save money, and other benefits of outsourcing like flexibility, and time to market. But there are some drawbacks you may or may not be aware of.
The pros and cons of outsourcing
Pros
Cost savings – The main reason companies outsource is cost reduction and, as a result, faster time to market. However, as we at Bridge looked further into this, we learned that outsourcing could often cost more due to botched timelines and poor quality of service.
No additional staff – Not having to manage additional staff takes the weight off your company's metaphorical shoulders. You don't need to do payroll, think about taxes, or worry about compliance — the outsourcing vendor does all of that.
Large talent pool – When going the outsourcing route, the tech talent gap won't be an issue since you have the entire world at your fingertips. Talent is everywhere. You just need to know where to look.
Cons
Poor quality of service – Outsourced workers are not as engaged in their work as insourced workers. Of course, you could argue this point, but a Deloitte survey found that this is true (48% of respondents cited poor service quality as the main source of issues with their vendor).
Lack of transparency – Technically speaking, you don't really know who you're hiring. We've heard tons of horror stories about how outsourcing companies hire unqualified workers, overcharge for the level of services provided, and have an overall lack of communication and transparency among software vendors.
Looking for an outsourcing tech partner or software vendor is, in a way, similar to shopping around for a product. We're familiar with the buyer's journey and how messy it can get, especially when you have a big project with a big budget.
We'll let you in on a little secret — it's a common practice for outsourcing companies to tag on junior developers to speed up the timeline artificially. Besides that, some vendors like to add junior engineers so that senior developers can work on other projects, while the junior is the one actually doing all the work.
Now, there's a dilemma. Both insourcing vs outsourcing IT services have their limitations.
Are there any alternatives?
The best of both worlds — The Bridge Teams approach
Our approach at Bridge allows any company to direct-hire talented Senior engineers from around the world without the risks of outsourcing and the costs of insourcing. In addition, the Bridge Teams approach works wonders if you need tech talent because we have a deeper talent pool to look into around the world compared to the much smaller (and more expensive) pools in the US and Western Europe.
The benefits of the Bridge Teams approach include:
Cost savings — hire software engineers at ⅓ to ½ the cost of hiring them locally.
Fast hiring — we work with recruiting partners that have their fingers on the pulse of the local job markets.
Full control — hire and onboard full-time engineers that become a part of your company's culture.
Access to global talent — we currently recruit talented engineers from Ukraine, Argentina, and Mexico (more countries are coming soon).
Faster time-to-market — scale your team and ship products and features faster than you could with an in-house team.
Full transparency — all expenses are 100% transparent.
Retain intellectual property (IP) rights — when outsourcing, IP rights can get sketchy, but with Bridge, you retain every right because you don't work with third-party vendors.
Bridge Teams gives you access to a more extensive talent pool of vetted developers thanks to our recruiting process.
Here's how Bridge works
#1 We gather your requirements and create a job requisition on the Bridge platform.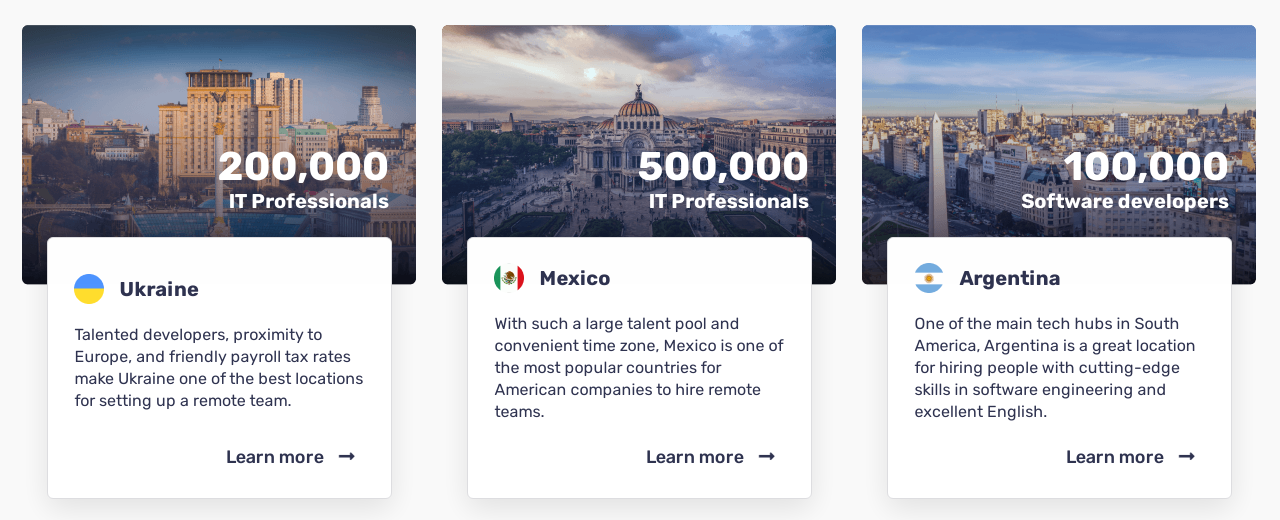 #2 We present a shortlist of candidates that you choose who you want to interview from.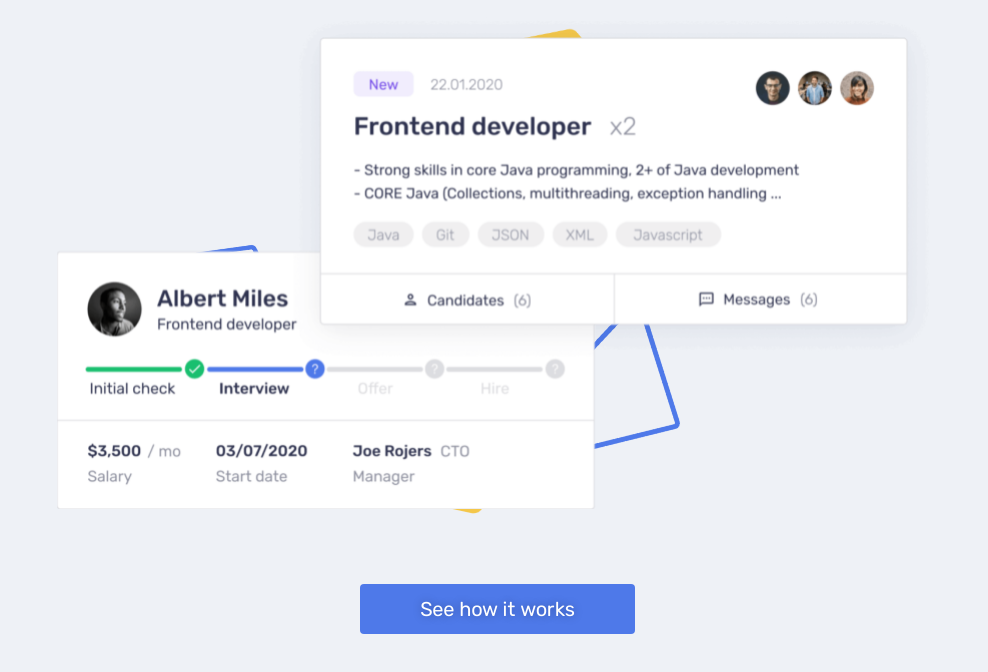 #3 You hire, onboard, and get your engineers set up with everything they need.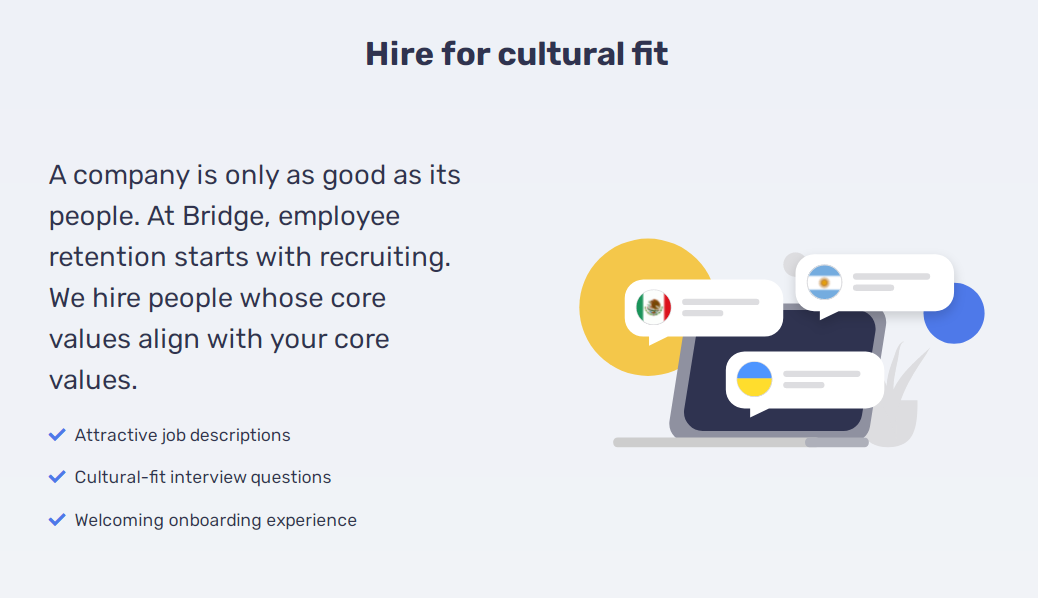 #4 Manage your remote team with the Bridge app.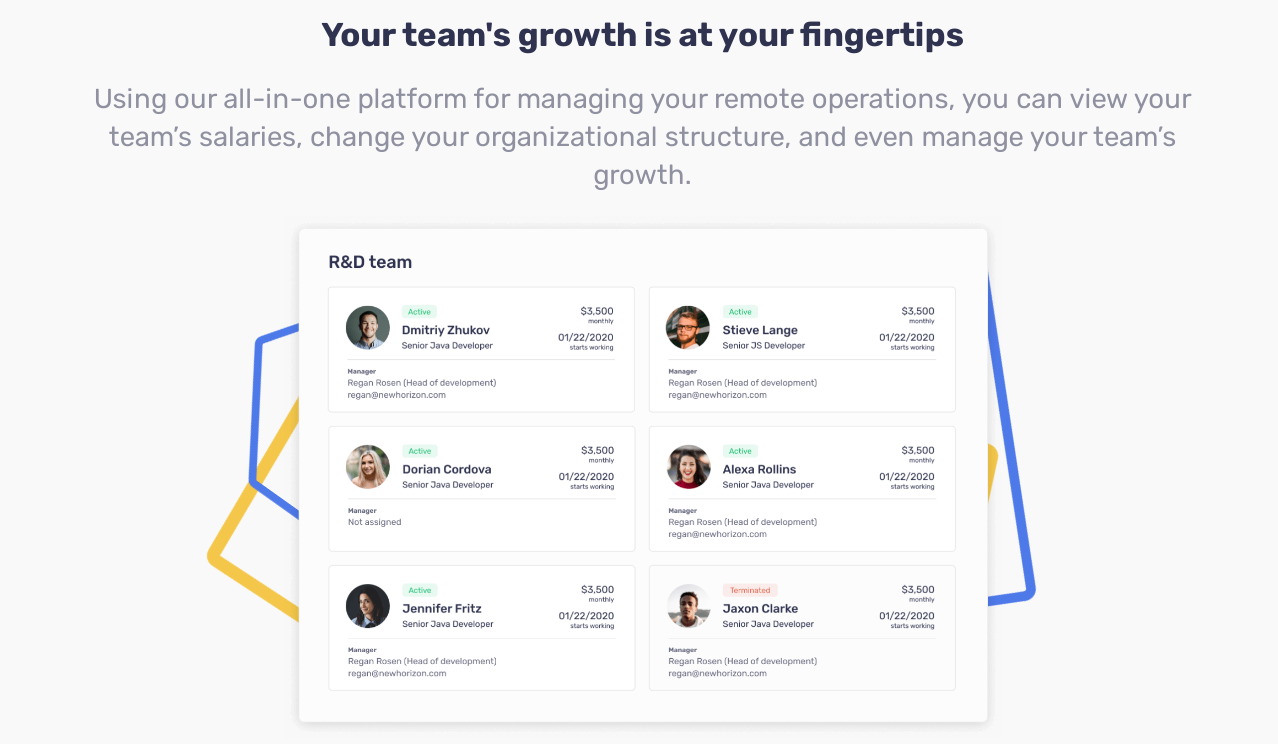 ---
Takeaways
The choice of whether to outsource or insource depends on your company and its needs. There's no single option that can be identified as the best because there are many variables and factors to consider for each business.
Our experience is that hiring someone directly leads to better results. So that could be hiring in the same country you're located in, or hiring remote talent abroad. As we highlighted above, the tech talent shortage is crippling the ability of many companies to move forward and be productive — if you decide to insource locally, you'll see how big of a challenge it is.
Bridge takes the burden of recruiting off your company so you can focus on improving your products and services. Contact us today to learn more about how Bridge solves the tech talent gap.