You've heard it said a 1000 times — talent is hard to find, needle in a haystack, etc. Well, you may not know this yet, but there's a tech talent rush in Mexico. And you're missing out.
US tech, Silicon Valley, VCs, and everyone in between sets their sights on Mexico to source and hire talent. We're not just talking about a single software engineer (although that's perfectly fine). We're saying it's possible to hire a remote engineering team in Mexico! You can even open an R&D center if you and your company decide it's worth it.
We'll show you what makes Mexico a prime location for sourcing talent.
But first, a short intro on Mexico and what's brewing in the country.
Key Facts About Mexico
If you've lived in the US, you're familiar with Mexico. Cancun, coffee, tequila, sombreros, and whatever other associations you have. The US and Mexico share an almost 2,000 mile-border, and thanks to USMCA (formerly NAFTA), the two countries are intertwined in business opportunities and economic partnerships.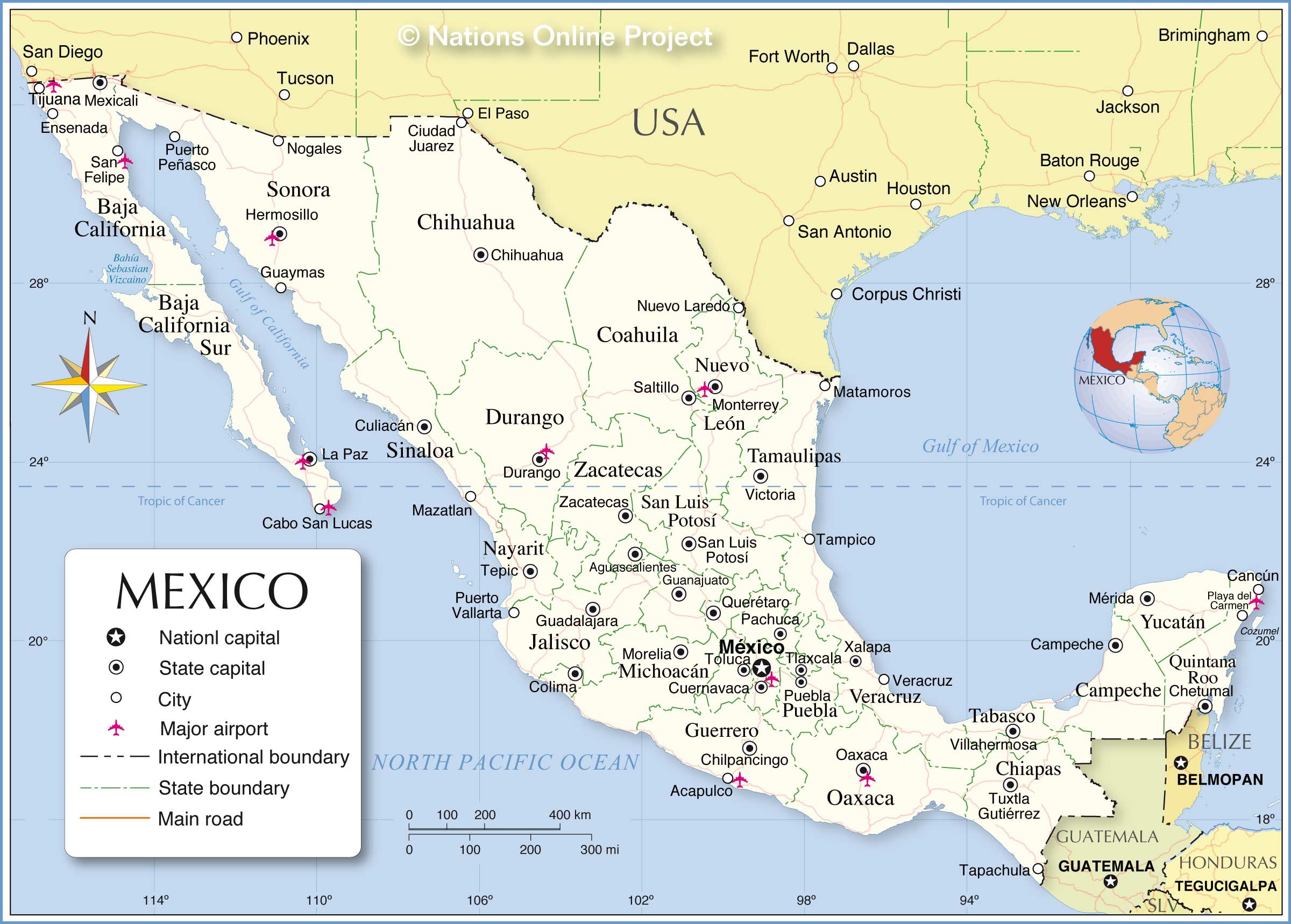 — Google, Microsoft, Intel, Lyft, Oracle, Yalochat, Particle, Skycatch, Brightcove, and PayStand, are examples of enterprises, SMBs and startups that are hiring (or have R&D offices) in Mexico.
— Population: 126,014,024 (2020 census)
— GDP (PPP) Total: $2,603,907 trillion (2019)
— Key tech cities: Mexico City, Monterrey, Guadalajara
— 160k+ tech talent pool
— Software engineer salaries are up to 75% lower than in the US
— Mexico ranks #41 globally among 202 countries, based on the strength of its startup ecosystem
What's the scoop on Mexico?
Back in 2014, McKinsey released a report titled "A Tale of Two Mexicos." The researchers concluded that there are, in fact, two Mexicos: one Mexico is cutting-edge, high-tech and fast-moving, while the other Mexico is slow, unproductive and traditional.
As the report highlighted, the most important thing that needs to happen is to raise productivity in three specific sectors: food production, auto parts production, and food/beverage retail.
Guess what? McKinsey called out Mexico, and the country responded. Not only are agritech, auto parts and food retail startups sprouting up all over Mexico, but the government is also passing legislation and forming initiatives to help, too.
US Tech Companies That Have R&D Offices in Mexico (Google, Apple, Intel and more!)
5 Reasons To Hire a Remote Engineering Team in Mexico
It's amazing how much innovation is happening in Mexico, even through the turbulence of 2020.
Many of the successes in 2020 happened thanks to Mexican's talented engineers, entrepreneurs, and an unyielding will to succeed.
Here are the 5 reasons why Mexico is not only an important nearshore partner but a promising location to source talent.
#1: Mexican talent
Want your mind blown?
In 2020, the leading tech university in Mexico, Tec de Monterrey, began attracting NFL scouts! Isaac Alarcón was the first to get into the NFL (Dallas Cowboys), and now, another Mexican football player has his sights on the NFL.
Let's get back to software engineering.
2020 was a crazy year, that's for sure. With production plants put on standby in Mexico, and the world's economy taking a dip, the Mexican IT industry didn't falter a bit. Check out what Mexican talent has been up to recently.
Three Mexican-born startups making it big
Kavak, Mexico's first unicorn, received a valuation of $1.1 billion in 2020. Kavak is a platform for buying and selling used cars. The startup has raised nearly $400 million in funding since being founded in 2016.
Jüsto is an online supermarket/produce retailer that raised $65 million in a Series A — the biggest series A raised in Latin American in the past decade. The startup gained traction lightning-quick during the COVID pandemic when restrictions forced people to stay at home.
Casai, the premium accommodation hospitality startup, raised Mexico's, at the time, biggest Series A of $48 million (before Jüsto got its $65 million).
That's just the tip of the iceberg.
#2: The Mexican Fintech Revolution
We'll show you highlights of the new Mexican Fintech Law later, but for now, we want to show you the Fintech Revolution happening south of the border.
Oh, you haven't heard?
Good thing you're reading this. For one, you get to take a peek inside one of the fastest-growing Fintech markets in the world. And secondly, you'll see that there are tons of engineers with Fintech experience.
There are 400+ Fintech startups in Mexico offering digital banking, loans, payroll, and a host of other services. The LatAm Fintech giant isn't slowing down either.
Five of the Biggest Mexican Fintech Startups
#3: Government incentives
There are four big incentives for hiring talent in Mexico: USMCA, UDP, US-Mexico Higher Education Programs, and Mexico's new Fintech Law.
We'll decipher and describe each one.
USMCA (aka NAFTA 2.0)
Something extremely positive happened in 2020 that went under the radar — the North American Free Trade Agreement (NAFTA) was renegotiated as the US-Mexico-Canada Agreement (USMCA).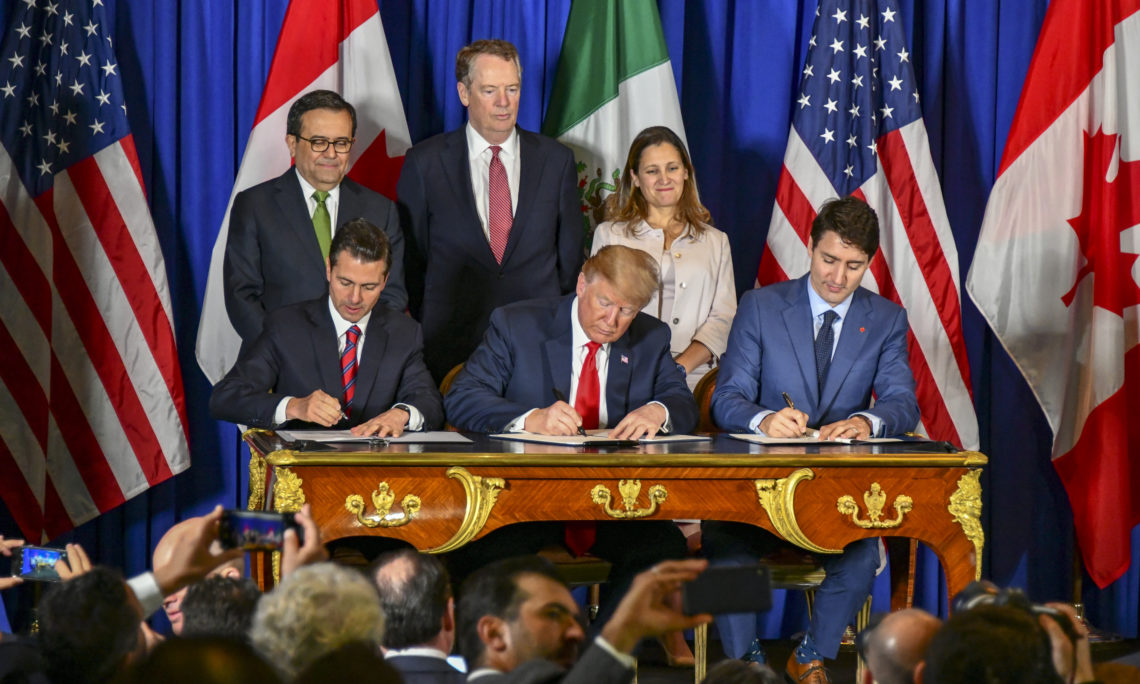 Here's why USMCA is important for tech companies:
IP Rights
Modernizes protection for designs, trademarks, copyrights, and patents.
Aligns Canadian and Mexican IP laws with US standards.
Digital Trade
Ensures the free flow of data across borders and also limits where data can be stored and processed.
Removes restrictions on electronic authentication (including e-signatures), making digital transactions easier.
Applies consumer protection (privacy and communication) to the digital marketplace.
Restricts governments from forcing companies to disclose software source code (including algorithms).
UDP
The Unidad de Desarrollo Productivo, or UDP for short, can be translated as "Productive Development Unit."
The program's goal is to stimulate the economy by supporting entrepreneurs through the National Entrepreneur Fund as well as the National Program for Financing Microentrepreneurs. It is 100% inclusive to all genders (there's a separate financial program called Support for Women Entrepreneurs).
UDP offers loans for entrepreneurs that want to work in strategic sectors (including software development) that create internal and external demand for the products they create. According to the official website, UDP has a budget of 300 million pesos (approx. USD 14.3 million).
US-Mexico Higher Education Programs
The American Council of Education (ACE) has a Center for Internationalization and Global Engagement, a fancy name for an organization that helps both the US and Mexico engage with Higher Education institutions.
Basically, it facilitates study abroad programs, and this initiative is pushing for universities and research centers to collaborate cross-border. The number of US students studying in Mexico is (comparatively) low. This is likely due to the general (somewhat stereotypical) feeling that Mexico is unsafe. And some parts of Mexico could indeed be considered dangerous.
Exchange programs expose students to new ideas, knowledge, and opportunities. Mexican students that have studied in the US can take what they've learned back to Mexico and find ways to innovate or create something new.
Mexico's Fintech law
Mexico passed its Fintech law in 2018. We're not exactly sure under what legislation Fintech startups were operating under before this happened, but regardless, after it was signed and passed, there was a bonafide Fintech boom.
The new law states the requirements Fintech startups need to comply with to exist on Mexican soil. Also, it forms the basis of a regulatory framework that pushes for inclusivity and innovation.
Here's what the Fintech law introduced:
Crowdfunding — The new law allows companies to crowdfund finances from investors. There are three crowdfunding options: lending- equity- and royalty-based.
E-wallets — The Fintech Law regulates electronic money transfers, payments and other digital account features. This allowed startups to reach any person in Mexico with a smartphone.
Virtual Assets — Although the new law did not recognize virtual assets (including crypto) as an official currency, it does allow virtual assets to be used as payment methods.
#4: Easy(ish) Relocation to the US for Mexican Software Engineers
Although relocating your hired talent may not be in the cards if your staff is working remotely, when you decide to open up (or go hybrid), relocating your Mexican team will be easier than you think.
Here's how: As we mentioned before, NAFTA was replaced by USMCA. However, NAFTA's remnant called the nonimmigrant NAFTA Professional Workers (TN) visa is the ticket to quick relocation. And it's still in effect.
The TN visa allows Mexican and Canadian workers to work in the US. As the employer, you'll need to prearrange everything and fill out some paperwork, but once that happens (we recommend consulting a lawyer), your foreign employees can apply.
For more info, check out this page.
The requirements for the TN visas are as follows:
Mexican (or Canadian) citizenship
The profession has to be in the NAFTA List (we'll dissect this later)
The position in the US requires a NAFTA professional
A prearranged full-time or part-time job with a US employer. Self-employment is not permitted.
Qualifications for the given position
The tricky part: One odd thing we discovered is that technically, programming and programmers are not on the NAFTA list. It's also odd that the word software is nowhere to be found on that list. And that's because it isn't. As it turns out, the only profession that your Mexican software engineers can apply for falls under the "Engineer" umbrella.
It's tricky because discrepancies between diplomas and position titles may result in a denial. That's why we recommend consulting an immigration lawyer or a lawyer with experience in TN visas.
The cool part is that your Mexican engineers can stay in the US for up to 3 years, and TN visas can be extended by filing additional paperwork.
Blockchain Diplomas
Monterrey's premier tech-centric university, Tecnológico (Tec for short) de Monterrey, was one of nine universities in the world to take part in a pilot project to issue blockchain diplomas.
What's a Blockchain diploma? It's a diploma issued in digital form that makes it easy for graduates to share their academic achievements electronically. MIT came up with and launched the tech to make this happen in 2017. Traditionally, confirming a diploma is real could take ages, but now and in the future, this process will be near-instantaneous.
Tec de Monterrey will be responsible for issuing Blockchain diplomas for 4,000 students across Mexico, and that number will grow every year.
#5: Two-hour Time Difference with Silicon Valley
The Big-3 Tech Cities in Mexico, Mexico City, Monterrey, and Guadalajara all share the same time, which coincides with the US Central Time Zone. So, that's a 2-hour difference with Silicon Valley and a 1-hour difference with New York.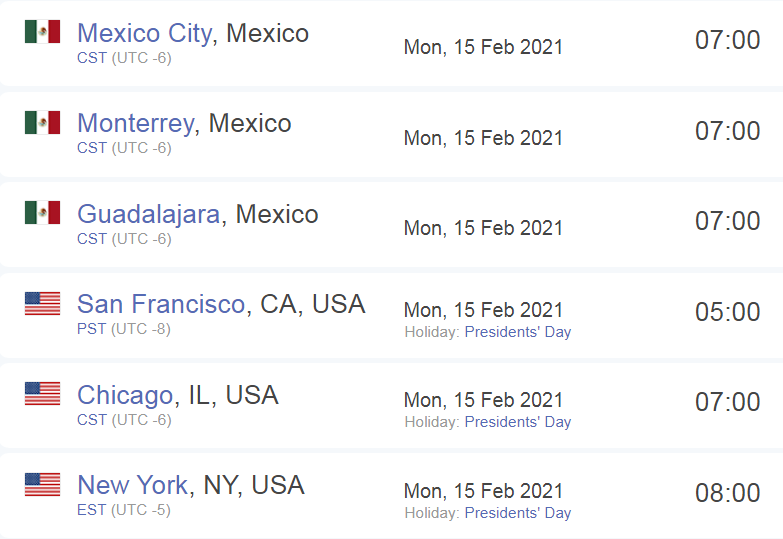 Cultural proximity is also a big factor. Both the US and Mexico have influenced each other in so many ways. It's hard to fathom. Way, way beyond Tex-Mex, Taco Bell, and tequila. The ties run so deep that honestly, it would take at least an entire article to scratch the surface.
Hiring Onshore vs Offshore Talent: Key Differences, Benefits, and Drawbacks
Latinos and Hispanics have played a huge role in making the US what it is today. Suffice to say, since 2000, the Hispanic population (both born in Mexico & the US) increased 76%, from 20.9 million to 36.6 million.
---
Closing Thoughts – Why You Should Hire Software Engineers in Mexico
Hopefully, now you have a better understanding of what Mexico has to offer. South of the border no longer means outsource, mediocrity or inferiority. Today, US tech is taking Mexico seriously.
The talent coming out of the country, the startups, VC interest, both time and cultural proximity, and a host of other factors make Mexico locked, cocked, and ready to unleash its tech talent in the US.
Contact us today, and let's discuss how quickly we can get your team up and running in Mexico!